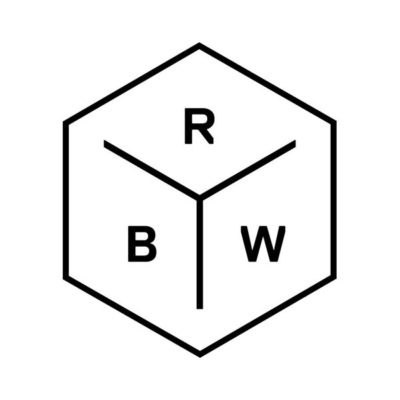 Rich Brilliant Willing is seeking a senior design engineer to join its team in New York, USA.
We believe in the power of light to create atmosphere. Rich Brilliant Willing designs and manufactures LED fixtures for hospitality, workplace, and residential projects using technology, simplicity and creativity.
Job title: senior design engineer
Reports to: product manager
Job location: 67 34th Street, Brooklyn, NY 11232
What success looks like
A successful senior design engineer will make a big impact in a short time. We need someone who shows the ability to self-manage and execute projects with prior instruction given within an allotted timeline. They will be adaptable and comfortable working within a collaborative team environment, accepting feedback and critiques from various levels.
In this role, the senior design engineer will be part of our product development team. As a key member of our design team you will have the opportunity to be on the ground level of a wide range of product development activities; from design and development, to prototyping and testing, to working with a cross-functional team in order to drive an idea from concept to production.
Responsibilities and key activities:
actively support product development projects from concept to post-release with strong sense of urgency and action
manage process, timelines and workload for engineering-related responsibilities; provide consultation and engineering support to other members of the development team
own essential design aspects such as specifications, 3D modeling, Finite Element Analysis, and CFD
perform critical testing and analysis directly related to stress, flow, fatigue, tolerance, and reliability
execute design validation process through prototyping, field and lab testing, fixture design and design-of-experiments
assist the design team with the development of  unique and innovative engineered lighting solutions, modelling parts and assemblies in SolidWorks, producing 2D drawings for manufacture, bills of materials, performance specifications and UL submittals
develop engineering documentation to communicate applicable information for manufacturing and assembly
build and evaluate prototypes with a hands-on approach
commission and liaise with suppliers and freelancers, developing good working relationships
continually improve production processes, solve design and production issues and develop working solutions, updating parts as necessary
interface with operations, sales and marketing teams to coordinate product launch
strive for continuous improvement
Required qualifications and experience:
BS in mechanical/electrical engineering, or manufacturing discipline
five plus years' design experience in the consumer electronics or lighting industry
electronics background preferably working with LED luminaire development (have knowledge of LED types, processes, and integration requirements. Be able to specify, package, and test LED lighting solutions
have knowledge of board level control and integration of LED components)
be highly proficient in Solidworks and Adobe (Revit, AGI-32, Photopea, a plus)
excellent communication and time management skills
relational skills for developing positive working relationships with all project stakeholders
Preferred qualifications and experience:
in-depth knowledge of manufacturing technologies such as; plastic materials (including of injection molding, IMD, IML, multi-shot, insert molding, composite and related finishes technologies), metal materials (including CNC, forging, casting, sheet forming, MIM and related finishes technologies) and glass and ceramic materials (including forming, CNC, polishing and related finishes technologies)
have excellent working knowledge of machining, tolerances, fits and finishes, and GD&T
regulatory agency experience preferred (UL, CSA, ETL, IEC, TIA, IEEE, NEMA etc) design products to conform with all necessary agency standards (UL, CSA, ETL, IEC, TIA, IEEE, NEMA etc)
experience with supplier management
demonstrated top-grade aesthetic capabilities
This is a full-time, salaried exempt position.
Daily work hours are from 9:30am to 6:00pm with a 30-minute unpaid lunch.
Performance reviews
RBW will hold a minimum of two performance reviews annually, one of which will address professional growth, compensation, job description and job title.
RBW benefits package:
health/dental/vision insurance plans
Flexible Spending Account (SFA)
ten PTO days accrued annually, which increase each with tenure, up to 15 days accrued annually
five sick days accrued annually
your birthday off
RBW holidays
New Year's Day
Martin Luther King Day
Presidents' Day
Memorial Day
Independence Day
Labor Day
Thanksgiving Day and the Friday after Thanksgiving
Christmas Day and additional Christmas Holiday (Christmas Eve, Boxing Day – varies year to year)
prorated paid parental leave
401(k)
3% company contribution after the one year vesting period
profit sharing
five year vesting (20% a year, qualifies after first year of employment)
provided there is a strong and profitable year, the company gifts a portion of the profits to the employees in the form of a retirement contribution
pre-tax commuter benefit program
Employee Assistance Program (EAP)
generous discount on RBW products
100% company paid life/ADD insurance policy, with option for voluntary employee-paid additional coverage
voluntary employee-paid long-term/short-term disability coverage
adoption assistance
great colleagues, collaborative team environment
Please submit all applications using the 'apply' link below.
Applications have closed.