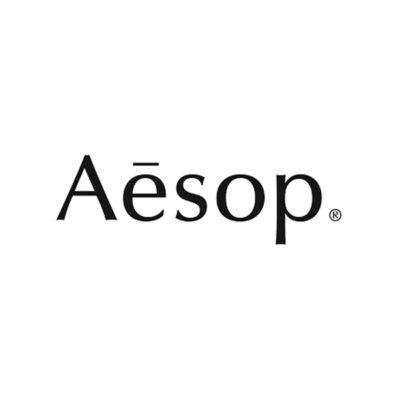 Aesop is looking for a visual merchandising coordinator to join its team in Los Angeles, USA.
Aesop has carefully cultivated a work environment in which our employees are constantly challenged to do their best. Our company is determinedly creative, intelligent and progressive, and nurtures these qualities by employing people who share our passionate interest in design, innovation, and incisive enquiry across all fields.
Our organisational culture is entirely unique, distinguished by an uncommon blend of courtesy, cordiality and intellectual energy. We seek those who can bring a wealth of life experience and inspired ideas to our table.
In return, we provide comprehensive induction and training programmes, and encourage an inclusive culture that nurtures enduring professional relationships. We also appreciate the benefits that flow from our employees' external pursuits.
We raise our bar high at Aesop and never lower it; this is one of the keys to our success and one of the many reasons why people wish to work here. If you would like to join Aesop, we invite you to peruse our current career opportunities.
Purpose of the role
The visual merchandising coordinator is responsible for upholding our VM standards across a portfolio of Aesop west coast spaces and coordinating VM initiatives such as campaigns and new store outfits.
By spending significant time in the stores, the visual merchandising coordinator will develop an acute understanding of each space's commercial needs and design constrains, and respond to each unique environment by drawing on our navigation and merchandising principles.
As the lead point of contact for retail staff, the visual merchandising coordinator is responsible for communicating information that is critical to the success of visual merchandising displays. By providing training and feedback, the visual merchandising coordinator will ensure members of the retail team actively support Aesop's visual merchandising principles.
When launching a new campaign, the visual merchandising coordinator will oversee the set up of stores, including props, installations and required crafts. The visual merchandising coordinator will be involved in the opening of new stores, whilst working with marketing on the execution of selected events.
The visual merchandising coordinator will follow the guidelines issued by global head office, interpreting them locally in each signature space in conjunction with the other VM coordinator west coast. This role will be located in Aesop's Los Angeles office.
To succeed in this role:
two to four years' experience in visual merchandising or related role
bachelor's degree in arts, design, architecture or related field would be highly regarded
the ability to communicate with warmth, energy and sincerity
strong organizational skills and desire to take initiative
must be able to travel on a monthly basis
If this sounds like something you may be interested in, please do apply now as we would love to hear from you!
For more information, or to apply now, you must go to the website below.
Please do not email your resume to us as we only accept applications through our website.
Applications have closed.