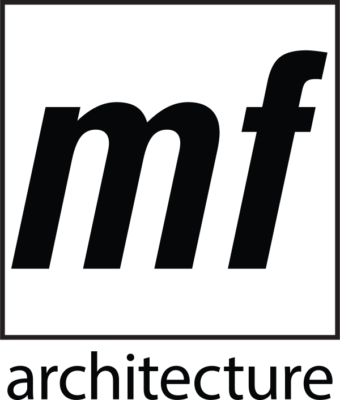 Matt Fajkus Architecture is hiring a senior architect to join its office in Austin, USA.
MF Architecture is a dynamic Austin-based practice on the rise, with design awards at local, regional, and national levels. Our founding principal architect, Matt Fajkus, is a published author and award-winning professor at the UT School of Architecture, where he is also the director of the graduate program in sustainable design. Sarah Johnson is also principal Architect at MF Architecture, and she has been recognized as an exceptional emerging leader and talent in a feature editorial article in the Austin Business Journal. While we believe in strong ideas and theoretical narratives to drive our work and our team, we are simultaneously rooted in realizing exceptional buildings, having built more than 50 structures to date.
We are a reflective practice, based on the premise that we learn and grow from each project as part of a larger body of work, in order to ground our process and incrementally innovate as we move ahead. We strive for relevancy beyond the typical boundaries of architecture by pursuing a broad range of projects in terms of scale and type. Furthermore, our press, publicity, social media outreach are means to educate about the value of architecture – to directly and indirectly affect positive change through design. Our work has been published in Arch Daily, Dwell Magazine, on National Public Radio, ESPN's Longhorn Network, Dezeen, Texas Architect, and in The Wall Street Journal.
As a young and energetic practice, we are now seeking specific new team members, starting with a senior hire or two, to be key pieces to join us in moving to the next level. We believe that we can affect positive change through design, and that we are better than the sum of our parts.
The ideal candidate for this position will have:
seven or more years of experience in the architectural profession
strong design skills and technical skills with an interest in comprehensive quality control
strong experience and interest in multiple typologies and scales
internal communication skills, including team leadership and strong mentorship abilities
external communication skills, including with clients, consultants, and general contractors
the ability to multi-task and work at various paces
the ability and interest in leading, learning, and growing with us
(preferably) production ability (Revit skills, etc.)
(preferably) local knowledge (Austin construction budgets, permitting and regulatory processes)
What we offer:
a downtown Austin area office located at street level, embedded in the city in which we operate
an inspirational open studio environment with collaborative design charrettes balanced with solo work
competitive compensation and benefits
a collaborative and empowering framework for concept-driven work
individual credit and authorship for work in press, publications, website, social media, and awards
diverse project experiences both in terms of scale and typology, and throughout all phases including CA
vertical growth for employees, including leadership opportunities and principal architect potential
support for professional development, including time and funding for research or conference attendance
an evolving practice where employees can impact not only designs but also systems and processes
Salary: Undisclosed
Applications have closed.