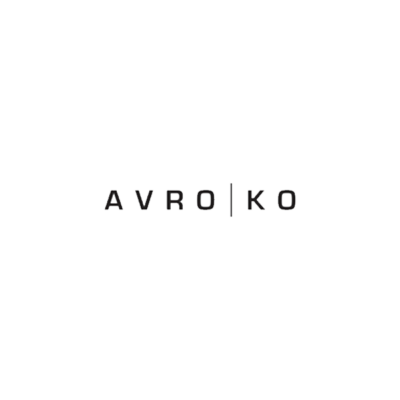 AvroKO is seeking an Intermediate Designer to join its office in London.
The Intermediate Designer acts as an AvroKO's team member under the direction of the Senior Designer, with limited oversight. The intermediate designer is a team member in the design of a project from the definition and delivery of the design, from conceptualisation, through development, coordination, documentation and execution in the field.
On smaller projects, the intermediate designer may be the lead designer working directly with the project manager and/or principal in charge.
This is a project specific role.
The intermediate designers core responsibilities are; but not limited to:
Design
As part of the team, prepare complete designs to meet the clients program, quality objectives, project constraints as well as AvroKO's brand of design, with limited supervision required.
Where required, assume responsibility for complete design of designated portions of the project as directed by the senior designer.
Deliver presentations based on deliverables set forth in the contract and AvroKO's architectural standards. Tasks may include, but not be limited to developing designs, 3D modelling, elevation renderings, mood board creation, CAD drawings, image research, materials and furniture sourcing, tearsheets, specification pages, sample boards etc.
Development:
As directed by the Senior Designer, lead the team on the development of the whole design of the project according to the design intent and senior designer directives
Reviewing documents to ensure they incorporate the design intent
Assist junior designers
Coordination:
Represent AvroKO and the design in consultant coordination and vendor liaison meetings
As directed by the senior designer, lead in design coordination within AvroKO i.e. between architecture, FF&E and graphics, and between owners consultants and AvroKO
Documentation
Primary team member responsible for managing, coordinating, creating and delivering presentations and documentation packages based on AvroKO's deliverables standards for presentations and contract documents.
Ensure the production and delivery of quality and timely sets of contract documents being drawings, specifications, budgets and reports as proscribed by the contract.
Execution
Performs construction administration services including:
Responding to RFI's and interpreting the contract documents to ensure the design intent is met
Reviewing submittals, substitutions and field conditions for conformance with design intent
Attending and reporting on field visits
Conducting punch lists reviews
Resolving problems and issues that arise during construction
Qualifications:
Over three to four years of post-graduate design experience with significant experience in high end, conceptually driven interior design
Demonstrated conceptual approach to design
Applications have closed.