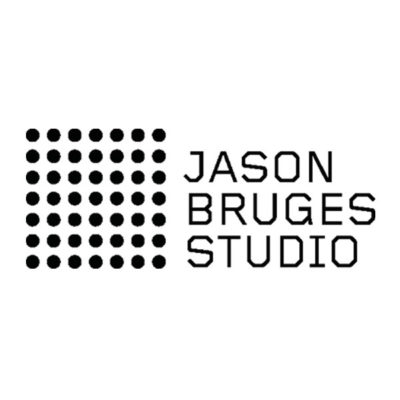 Jason Bruges Studio is looking for a computational designer to become part of its team in London.
Jason Bruges Studio
Jason Bruges Studio has become internationally renowned for producing innovative installations, interventions and ground-breaking works. Their practice involves creating interactive spaces and surfaces that sit between the world of architecture, site-specific installation art and interaction design.
Jason Bruges is creative director of Jason Bruges Studio, which he founded in April 2002. He leads a pioneering team of architects, designers, creative technologists, programmers, computational designers and engineers to design and build ground-breaking installations across the world. The design studio and in-house workshop is based in London Fields, east London.
Job specification
We are looking for a highly-skilled, full-time, mid/senior weight computational designer to join our busy design studio. Working on a wide range of international projects, from smaller temporary installations to permanent architectural scale works, you will drive the digital content of projects forward. Working closely with the design team and the other computational designers/visualisers you will help to ensure the project output is to the highest standard. Day-to-day work will include procedural modelling, complex parametric design, development of real-time applications and designing innovative content that informs our interactive installations; and bridges the gap between design and hardware implementation.
You may come from a gaming asset creation background, graphic, interior or lighting design background, we are open to all possibilities. You will be working alongside two other team members, both trained as architects and specialising in photorealistic rendering and animation. You should be familiar with multiple software packages, with a comprehensive skillset within 3D design and computational geometries, real-time simulations and algorithmic data-driven design. Someone who has a mature attitude and understanding of workflows and coordination of projects, able to work independently and with direction and have a great eye for design.
A sense of resilience and humour are a must. We approach everything we do with exploration and excitement and we need someone who will be an extension of this.
There is lots to contribute in this position with access to highly creative, artistic projects and fantastic clients worldwide.
All applicants must be highly skilled in the following:
Unity
Grasshopper 3D
Rhino
C#
Python
Have some experience with:
Cinema 4D
at least one of the following render engines; Octane, Redshift, Arnold or V-Ray
some experience with Arduino or Raspberry Pi
Houdini
VR workflow in Unity
C#/Python development in Grasshopper
HLSL/Cg or other shading language
Salary: competitive salary for the right candidate
To apply
Please send your cover letter, CV and portfolio (no more than 5MB) using the 'apply' link below.
Salary: Undisclosed
Applications have closed.