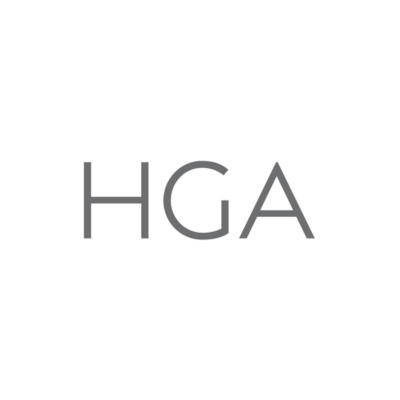 HGA is looking for a project architect in arts, community and education to join its team in Santa Monica, USA.
HGA is an award-winning, interdisciplinary design firm with architects, engineers, planners, lighting designers, landscape architects, and interior designers working together to create holistic designs for healthcare, the arts, community, education, corporations, government and district/campus energy clients.  This is an exciting opportunity for a talented project architect to join our arts, community and education (ACE) practice group, working out of our Los Angeles office on a variety of projects throughout the country.
Responsibilities:
develops a thorough understanding of projects' design philosophy and provides major input in developing a design and building performance strategy and effectively conveys this to assigned team members when appropriate
provides technical design input. Responsible for a project's technical design effort, subsequent detailed design development, project coordination and quality control efforts during all phases of project work, in close collaboration with senior designer
seeks creative and innovative solutions to assigned tasks and develops appropriate research and documents to support these solutions
demonstrates strong project team leadership skills with an interest in project management
actively collaborates with and coordinates work of consultants and knowledge resources to ensure the project deliverables are coordinated, integrated and support the design concept and performance goals of the project
contributes to the preparation of design documents and leads the detailed development of construction documents during all project phases, delivering complete, accurate and coordinated project documentation
advances the production of schematic, design development and construction documents drawings and specifications in compliance with project scope, schedule, cost and design intent
maintains awareness of evolving building technology and systems.  Reviews shop drawings, material samples and CD's for conformance with design
performs construction administration duties (e.g. RFI's, RFP's, change orders, etc.)
prepares reports and specifications; reviews completed reports, plans, cost estimates and calculations
executes applicable agency review analysis (accessibility, zoning, life-safety, etc.)
maintains contact with clients, consultants and contractors during all project phases, participating in marketing, client and owner presentations as required
Qualifications:
bachelor's degree strongly desired
architectural registration preferred
eight to ten years' experience on commercial mixed-use and ground-up construction preferred
LEED accreditation preferred
knowledge of AutoCAD, Revit, 3DS Max, SketchUp, and other industry accepted software as well as expertise with project management software and Microsoft Office Suite products is needed
exceptional interpersonal skills, able to communicate clearly with team members and clients
demonstrated ability to oversee and be responsible for project delivery which may be multiple, large or complex in scope.
Please submit your resume and portfolio using the 'apply' link below.
Visit our careers page for more information.
Salary: Undisclosed
Applications have closed.