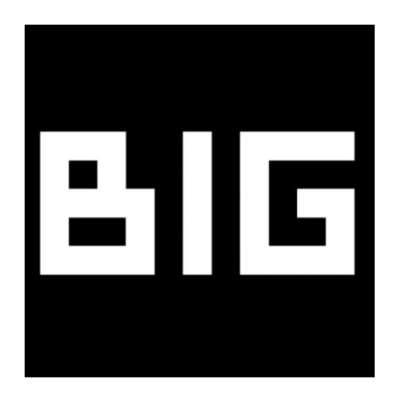 BIG is seeking a landscape director to join its team in Copenhagen, Denmark.
BIG is a group of 500-plus architects, engineers, urbanists, inventors, researchers and business minds from all over the world who are based in our New York, Copenhagen, London and Barcelona offices. Our built work ranges from the most diverse urban playground and Michelin-star dining – to affordable housing that feels everything but, and a school among the verdant fjords of the Faroe Islands. Our vision spans travelling at supersonic speed with Hyperloop One, to living in floating cities, and eventually Mars. While we are led by a group of expert partners, directors and associates – a flat hierarchy and collaborative spirit are essential to our BIG ecosystem. We share our collective knowledge and expansive network through study trips and educational workshops – BIG Schools offer in-house lessons, while BIG Picture brings in industry experts to inspire and invigorate. We are infectiously ambitious and unified by the shared mission to craft the world we want to live in, and to give form to our future, one project at a time.
As the director of landscape, you will be the leader of our Copenhagen-based landscape team serving our Copenhagen, London and Barcelona based offices. The director of landscape will work closely with our landscape director in New York. The director of landscape will report to the managing director of our Copenhagen office while collaborating closely with the partner group on design direction.
Your main responsibilities will be:
together with the partner group and the director of landscape New York develop and support the vision for the future of BIG landscape
build and develop the team with the required skills and resources
oversee and guide the development of standards and quality of landscape deliverables
participate in setting design direction for landscape projects and deliverables in close dialogue with the relevant partner in charge of each project
in general build and facilitate dialogue with the partner group to elevate the landscape competencies of BIG Copenhagen
day-to-day management of department including staffing and resource management
manage the quality, timeline and cost of all landscape projects in Copenhagen
partake in the bidding process and provide input and/or draft relevant documentation, such as landscape design scope proposals including project delivery schedules, staffing plans and coordinate the same with the bidding team
partake in the ongoing financial reporting on the economic development of landscape projects in collaboration with the controlling team
present landscape design pitches to current and potential clients
We are looking for an experienced leader who ideally:
has ten plus years of relevant experience
has extensive management and technical experience, with large complex projects and multidisciplinary teams
has experience managing teams and growing and developing staff
enjoys being involved in the acquisition process and spending time with potential clients
possesses strong problem solving, critical thinking, and analytical skills
has strong design skills and experience directing teams to deliver on design
has strong verbal, written and graphic communication skills
displays leadership qualities, drive, and self-initiative
is able to travel both nationally and abroad
is comfortable managing consultants
has experience with department budgeting and follow up
Interviews will be conducted on an on-going basis.
Salary: Undisclosed
Applications have closed.