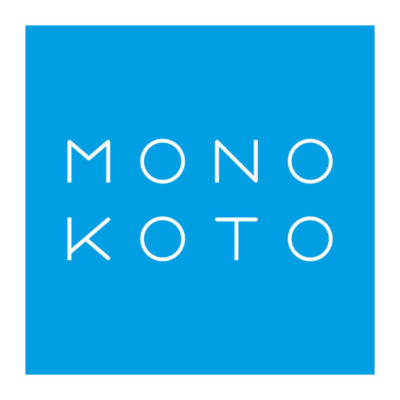 Monokoto is recruiting a senior industrial designer to join its London firm.
Freelance and full-time positions
Monokoto is a strategic design studio based in London and Copenhagen. We work with ambitious global clients across many sectors including consumer tech, audio/video, aerospace, healthcare and more. This gives us the opportunity to create exciting, groundbreaking designs that make a real difference to people.
Our design practice is holistic and bridges both physical and digital worlds.
Monokoto is looking for both freelance and full-time industrial designers to work on a diverse range of projects.
You'll be working within our multi-disciplinary team, and will be collaborating with clients from all over the world.
You'll be involved in the early concept stages of a brief, right through to delivery of highly detailed designs, specifications, prototypes and products. Client-facing experience is important as you'll have frequent interactions with client-side design, technical and business teams. We value people who possess both a strategic and detail-focused mindset, who strive to find beautiful, simple solutions to complex problems.
You'll be working in our blended multi-disciplinary studio in London. You will collaborate with clients from all over the world.
We value people who possess both a strategic and detail-focused mindset, who strive to find beautiful, simple solutions to complex problems.
Experience in transportation design, aviation, healthcare and/or consumer technology projects is desired but not required.
Your responsibilities will be varied and will include:
industrial design – creating concepts, prototypes and detailed designs
supplying documentation and detailed files for model makers and clients
paper/foam/textile model making, product mockups
conducting material, cultural, and design process research
creation of mood boards and image research
involvement in workshops, research and testing sessions
contributing to the further development of the UX design process
liaising with external suppliers
activities may extend to any and all media types – print, digital and beyond
mucking in with general studio tasks and activities
many of our clients are international – air travel may be required
Your skills and attributes:
freelance – five plus years of experience
full-time – three plus years of experience
fluent with 2D and 3D CAD design tools; Solidworks, Alias or Rhino and experience with Keyshot preferred
sketching and illustration
understanding of manufacturing methods, processes, materials
diverse experience in product development
passionate about solving problems and identifying opportunities to make things better for people
the ability to think big whilst being detail-oriented and delivery focused
an excellent communicator – verbally and visually
happy to work collaboratively within a team and take sole ownership of a given task to drive projects forward
methodical, systematic and structured in the way you work
excellent design software skills and the ability to visualise/animate/prototype concepts at varying levels of fidelity to demonstrate and test ideas – whatever tells the story the right way
always eager to learn from others and share your knowledge
comfortable working from early strategy phases of projects through concept brainstorming and idea development
Salary TBD based on applicant and experience.
How to apply
Include your portfolio and CV.
Write a brief description outlining your experience along with an available start date.
Please submit applications using the 'apply for job' button below.
No agencies or recruiters please.
Salary: Undisclosed
Applications have closed.