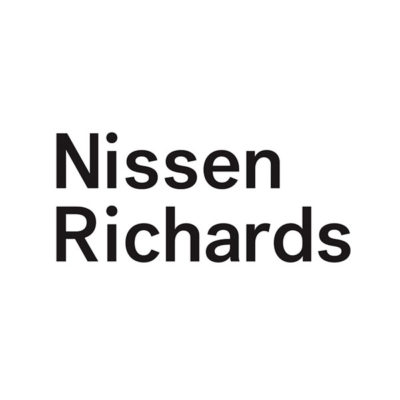 Nissen Richards Studio has an opportunity for an experienced Part 2 or an architect to join its office in London.
Nissen Richards Studio is a multidisciplinary, award-winning team that includes architects, 3D designers, graphic designers, interpretation specialists and designers and we currently have a range of interesting work including for major galleries and museums in the UK and internationally, as well as residential, commercial and arts-based projects. At its core, our work is about creating spaces that stimulate experiences. Having a broad range of skills and expertise gives us the flexibility to work across varied projects; from small scale experimental theatre designs, exhibitions and architecture commissions; to large scale residential, commercial and cultural buildings.
As a practice, we are thoughtful and imaginative, and take great pride in our work being of the highest quality. Collaboration, listening and dialogue are central to our working methodology, and as a curator of multiple creative fields, we are able to offer new design perspectives. Throughout all our work, we create clear systems of thinking, working and communicating, systems that are fully integrated in the overall design process. We have a thirst for excellence and a curiosity of the world that translates to beautifully crafted spaces for people to experience, feel and enjoy.
We are now looking for a talented architect or designer to join our studio to work on architectural and exhibition projects, that often cross over between the two disciplines. We work very collaboratively and enjoy a transparent process of design, so team working and interpersonal skills are essential.
Requirements:
strong conceptual, graphic and design skills and a strong passion for design
ability to develop three-dimensional design options with varying complexity including excellent skills in Rhino and SketchUp
proficiency in Adobe Suite
knowledge of Vectorworks an advantage
very strong representation skills
strong presentation skills
ideally good experience across all RIBA work stages, but with strong technical expertise and knowledge of current construction methods and regulations
high-degree of integrity with confidential information
fluency in written and spoken English
you must be a team player, self-directed and highly motivated
Remuneration dependent upon experience.
Nissen Richards Studio is an equal opportunities employer.
Please submit a CV, examples of work and covering letter saying why you would like to work for Nissen Richards Studio (maximum 10MB).
Salary: Undisclosed
Applications have closed.