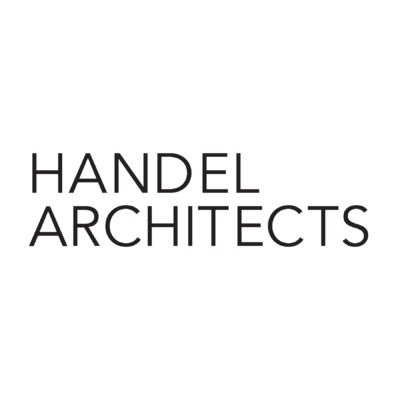 Handel Architects is seeking an interior designer to join its team in New York.
Handel Architects is an award-winning architecture firm with offices in New York City, Boston, San Francisco, and Hong Kong. Our work includes interior design, architecture and urban design and aims to leverage individual opportunities to create something greater: positive urban and social change. We are a fast-paced and results-driven firm and are looking for people that share our passion.
Our New York office is seeking an interior designer with a combination of creativity and technical knowledge, adept at developing concepts and assisting the design team on a wide range of multi-family residential projects. The ideal candidate will have demonstrated experience specifying interior material & furniture packages, and producing and coordinating interior design and construction documents.
We provide opportunity for those who are highly ambitious, inquisitive, and take initiative. Designers in our studio play an integral role in leading and furthering design. They are actively involved with their respective projects and have passion for establishing relationships with other team members, consultants and client teams.
Please submit your resume and samples of work in PDF formats using the 'apply' link below. 
Responsibilities:
perform interior design assignments for small and large-scale projects, throughout all phases of design: concept, schematic, and design development
assist to prepare and develop graphic presentations for client approval
collaborate with design team to develop space plans, furniture layouts, interior finish and FF&E selections and documentation
produce finish plans, furniture plans, schedules, and material selections needed for construction documentation/specifications
manage library and coordinate with external consultants, product representatives, furniture vendors and material suppliers
Qualifications:
professional degree in interior architecture or interior design
two to four years of post-graduate professional experience and portfolio demonstrating passion for interior architecture and design
working knowledge of space planning, design methodology and design processes needed to develop concept imagery and prepare finish selections
highly organized and collaborative
excellent graphic presentation, verbal and written communication skills
ability to work in a fast-paced environment with multiple, tight deadlines and work on various projects concurrently
Revit and AutoCAD proficiency
graphic layout experience preferred (Photoshop, Illustrator, InDesign)
3-D modeling and rendering experience preferred (Rhino, Grasshopper, SketchUp, VRay)
Check out some of our interior projects here
We want your energy, pro activeness, and collaborative mindset to support our growing firm! Our office provides full benefits, including: health benefits, competitive PTO, 401(K), reimbursement and mentoring for ARE exams, and Whiteboard Groups. What are Whiteboard Groups? Check them out here! 
Note: only applicants based in the US will be considered for the role
Applications have closed.