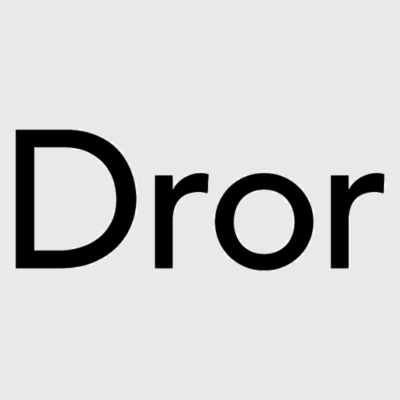 Studio Dror is looking for a project architect to join its team in New York, USA. 
The studio at Dror is currently looking for a now seeking an imaginative, energetic, hard-working project architect to join our team. We are looking for someone who is well rounded, with excellent communication and project management skills, familiar with the latest technologies for design, and whose vision is in line with Dror's aesthetic and conceptual approach to design.
We are currently looking for an experienced architect who wants to join our non-traditional design firm. Our ideal candidate is someone with technical knowledge and construction experience who has a keen eye for details and wants to grow as an independent leader while working on a variety of mixed used building projects.
Five+ years experience is preferred!
Project management experience is key, and must have stellar visualization skills! We're looking for a rendering genius.
This person should be confident with the management side of both large and small-scale projects.
Candidates must exhibit a strong ability to manage people and deadlines, as well as posses excellent technical production and detail in skills. The candidate must have at least three to five years of experience in the development of full sets of architectural construction documents an specifications and all of their component parts, and be articulate, both verbally and in written correspondence.
Requirements, skills and qualifications:
strong design sensibility and technical skills
minimum three years of experience, with a background in at least one large-scale project
excellent communication and organizational skills
experience in coordinating and assembling detailed and thorough drawing packages from conceptual through construction administration stages
proficiency in CAD, Revit, Rhino and Adobe is required; SketchUp, 3D Studio Max and knowledge of parametric software is a strong plus
licensure and LEED accreditation is attractive but not required – experience in interiors, residential projects and large-scale developments is preferred
comfort in working independently; demonstrates fluency and professionalism in dealing with a variety of high-end clients as well as vendors
fluent in written and spoken English. Must be eligible to work in the USA
the candidate must be passionate, self-directed, enjoy working with others and have a sense of humor
Desired attributes:
three to five+ years experience
city scale project experience
project management experience
strong rendering skills
Revit proficiency a must
interest in the future of cities
About
The New York studio is led by Dror Benshetrit, a designer, thinker, dreamer, and futurist whose ingenuity informs a striking range of affecting, unconventional work. Together, our team of designers, artists, and architects tackles ambitious pursuits by considering the big picture.
Our intentionally cross-disciplinary work sharpens our larger understanding of the contemporary environment — built, aesthetic, or otherwise — fuelling our ability to devise unexpected yet valuable ideas that lay at the intersection of art, architecture, and design. Rooted in the notion of change, a process in which an object is curiously indeterminate, our work effectively blurs and pushes boundaries.
The studio is currently working internationally on a range of project types with focus on urban planning design. We're focused on designing the future of cities, and incorporating nature into the built environment.
Apply
Qualified applicants should submit a cover letter, resume, and work samples using the 'apply' link below.
Salary is based on experience/skill level.
Please do not send emails larger than 10MB. Please do not mail hard copies or original portfolios. Phone calls are discouraged.
We look forward to hearing from you!
Applications have closed.