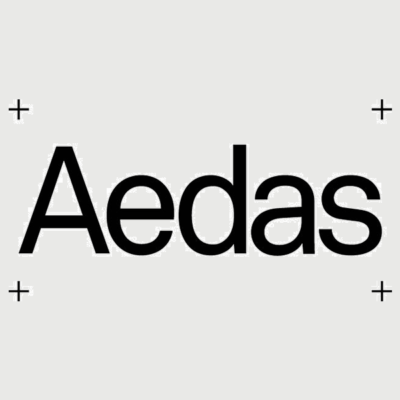 Aedas is looking for a project architect to join its team in various locations across China.
Archibucks is a professional design and engineering talents recruitment firm in China. We recruit designers including architects, landscape architects, urban planners/designers, interior architects and engineers including structural engineers, MEP engineers, building engineers for over 100 leading design and engineering firms in China. Our clients include SOM, Mad, Aecom, Arup, CallsionRTKL, Valode & Pistre, Chapmantaylor, China National Petroleum Corporation and other top leading international design and engineering firms. We accept candidates who want to find an internship or formal job in design/engineering firms in China. Our employers are mostly based in Shanghai, Beijing, Shenzhen.
About Aedas:
Aedas is the world's only local and global architecture and design practice driven by global sharing of research, local knowledge and international practice. Over 1,400 creative minds with design studios across the globe create world-class design solutions with deep social and cultural understanding of the communities Aedas design for.
Aedas is looking for a project architect to join its team in Shanghai/Shenzhen/Beijing/Chengdu.
Responsibilities (include but not limited to the following):
– support the creation and development of overall design concepts
– perform work on phases of various architectural projects including concept design and design development, preparation of presentation drawings and specifications
– prepare schematics, design development and construction documents
– coordinate and communicate all aspects of architectural design within multi-disciplinary teams as requested.
– work directly with clients and other professionals independently, and analyze client problems and develop architectural solutions to those problems
Requirements:
– degree holder or above in architectural design or related majors from a recognized Chinese or foreign tertiary institution
– able to work closely with clients and project team
– hands-on skills in CAD, Photoshop, V-Ray, Revit/BIM and Rhino Grasshopper
– good communication and team skills
– self-motivated, hard working and willing to work overtime
– fluency in written and spoken Chinese and English
– solid experience of creating and developing overall design concepts and formulating design presentation strategies by architecture design software or free-hand sketch
Submit the application package including a CV and portfolio, all in English to [email protected] .
Tele-interview: qualified applicants will be invited for a tele-interview arranged by Archibucks or employers.
Applications have closed.