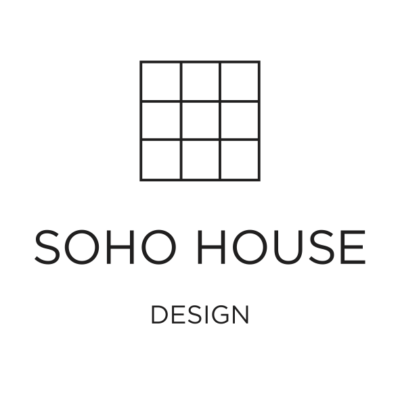 Soho House is hiring a senior architect to join its team in either its New York or LA office.
Who we are
We are a collection of members' clubs, restaurants, hotels and cinemas, catering to those in the film, media, fashion and creative industries. The company has unique ventures throughout the UK, USA, Canada, Europe and Asia, with new openings planned globally. Soho House is a space for its diverse membership and teams to connect, grow, have fun and make an impact.
Opportunities for all
Soho House was created to bring diverse communities of people together, and we take the same approach when building our teams. We thrive on differences and believe it is critical to our success as a global company. Soho House is proud to be an equal opportunity workplace that seeks to recruit, develop and retain the most talented people from a variety of backgrounds, perspectives, and skills. We therefore encourage applications from all genders, races, religions, ages and sexual orientations, as well as parents, veterans, people living with disabilities, and any other groups that could bring diverse perspectives to our business.
The role
The senior architect candidate will be a qualified architect, responsible for input on multiple project teams and producing high quality project work from concept through specification and constructions documents. Reporting to the principal architect, they are expected to share responsibility for architectural design team management and play a key role in setting the project teams milestones. They are expected to be excellent communicators and have a strong understanding of the Soho House Design processes and operational standards.
Main duties:
compliance with Soho House Design phase requirements
works closely with the project team following efficient design management processes
work towards and meeting project deadlines on specific projects
ensure the integrity of the agreed design is maintained by taking responsibility for leading the development of the design
ensures design is approved by appropriate parties, in collaboration with the principal architect
produces project-specific weekly reports
maintains clear communication with entire project team
responsible for management of design team requirements, including resource planning
responsible for identifying and executing areas for professional development for design team
Requirements/qualifications:
master's degree in architecture required; eight plus years' of experience in a similar role preferred
experience working on projects in hospitality industry is essential
advanced skills in Revit required
proficiency in Microsoft Office and Adobe Creative suites required
must have knowledge of and understand compliance to OSHA and department of health requirements specific to building design
current knowledge of construction-related requirement as they related to state and local laws and regulations; knowledge and understanding of bid processes and legal contracts also required
ability to complete projects alongside the principal architect under strict deadlines; ability to work independently with minimal supervision
strong problem-solving, decision-making and organisational skills
Benefits:
Soho House offers competitive compensation packages that feature global benefits and perks. Whether you're seeking entry-level employment or a new opportunity to expand your profession, we offer training to develop the technical and managerial skills necessary to grow your career.
healthcare and 401K: full-time employees are eligible for full benefits; medical, dental and vision as well as retirement fund with a 2% match
paid time off: full-time employees have sick days and vacation days
Support office:
career development: Soho House can progress your career domestically or internationally as well as managerially or technically
Soho impact: empowering the Soho House community to make positive change, through mentoring, apprenticeship, local outreach and sustainability
learning and development: an extensive range of internally and externally run courses are available for all employees
Cookhouse and House Tonic: celebrating our passion for food and drink. Check out our monthly calendars and get involved in trips, training's and events. Available to all.
team events: from fitness sessions to cinema screenings and art classes, each month we hold a series of fun events which you can sign up to
Applications have closed.