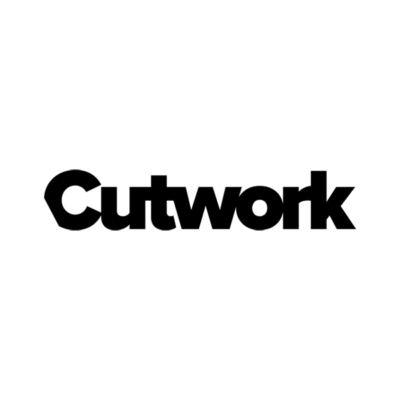 Cutwork is hiring an industrial designer to join its team in Paris.
About Cutwork
We are an architecture and design studio focused on new ways to live and work. Founded in 2016 and based in Paris, we design innovative spaces and furniture for pioneering companies who are reimagining the ways we live and work.
Recent projects include Polyroom, the full-scale development (architecture, interior, furniture) for the new shared living brand for one of the largest housing developers in Europe; FRAME award-winning Flatmates, the first large-scale coliving space in Paris for 800+ entrepreneurs; and the Cortex Shelter, an innovative flat-pack kit housing solution to help address the refugee housing crises.
Design technology
We have developed and patented an industrial technology that enables a new flexibility in design, manufacturing and shipping. Built around advancements in laser cutting and digital design files, we produce custom furniture for all of our projects carrying out our spatial concepts with full control from the design to manufacturing.
We believe in sustainable design. All of our products are produced on demand on a project-basis (no stock, no warehousing, no overproduction) and our furniture is working towards being fully circular. In 2018, Cutwork was named in the Top 30 CleanTech companies in Europe.
We are looking for
An industrial designer with experience taking products from sketch to production, and who would be passionate to help us reinvent traditional furniture to better support modern usages, lifestyles and communities.
You will definitely get along with us if:
you are ambitious, work hard and aspire to inspire positive change
you believe in the impact of clever design and social innovation
you value your originality, know yourself well, say what you think, and thrive in collaborative problem solving
you revere simplicity (Japanese sensibilities for the win)
you love to nerd-out about culture, design, movies, architecture and travel
What to expect
Will work directly with Cutwork co-founder Antonin Yuji Maeno to develop a new collection of furniture developed for shared living contexts. Will support the development of custom furniture designed for a landmark 150 bedroom shared living project for delivery in 2023.
This position will expand your experience in the world of industrial design, furniture, engineering, production management, prototyping, fabrication, project/cost management, materials and product research.
We are a small team, so every voice at the table counts and shapes the studio's growth.
We believe that a family-like feeling is beneficial when working together on exciting projects. We hope that you will grow with us.
Example tasks and responsibilities:
develop new furniture concepts either as part of internal project briefs, or client design projects – rethinking traditional usages and creating new typologies
iterate, develop, and detail design files using SolidWorks
liaise with the factory to prototype, check, adjust and confirm designs for production
research new product categories, suggest potential opportunities for innovative product developments
contribute to interior design concepts, see opportunities to develop products to support the overall concept and studio vision, source 3rd party FF&E items
We want to be impressed with what you know, your methodology, your collaboration skills, and what you can bring to our team as we grow.
Prerequisites and required skills:
three years' minimum of working experience as an industrial designer or production manager
degree in design, engineering, or relevant field
we are an international team working with international clients and business partners. Speaking a fluent level of English is required
experience in taking designs from sketch to production
mechanically minded – interested in how things are built and work, and the desire to understand and exploit new processes
experience with digital manufacturing – laser sheet/tube cutting is a bonus
experience in designing for metal fabrication
experience managing production runs, including products requiring several suppliers
flexible and proactive approach
Softwares:
proficiency in working on SketchUp, Rhinoceros, SolidWorks
any rendering software (V-Ray, Twinmotion, Lumion, Cinema4D, 3Ds Max)
Adobe Suite: Photoshop, Illustrator, InDesign
Bonus skills:
sharp compositional and photographic eye
a great sense of humor
great taste in materials and finishes
experience managing order fulfillment sheets and sourcing harmonious products
natural entrepreneur instincts
experience in kit housing, prefab cabins, assembly systems, and architectural structures
proficiency in French
Logistics
Location
Candidates should be based in Paris, with willingness to travel within Europe (travel expenses reimbursed) when needed.
Timeframe:
start date – ASAP
freelance position
freelance trial period for two to six month period
successful trial candidates will be considered for full-time opportunities
To apply
If you feel that you are a good match, please submit the following documents and provide answers to the candidate questions via the apply for job button below:
a cover letter
your CV
a PDF portfolio of your work (10MB max)
Salary: Undisclosed
Applications have closed.