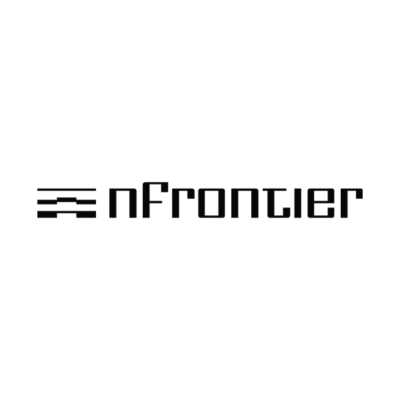 There is an opportunity for an Unreal Engine artist focused on VR/AR at nFRONTIER in Berlin, Germany.
We use the latest technologies to develop physical products and innovative business models, aiming to directly address the pressing social, environmental and economic challenges of our time.
At nFRONTIER we enable impact driven innovation by virtuously creating physical products at the crossroads of the latest emerging technologies such as VR/AR, robotics, AI, computer animation and 3D printing, working in a wide variety of industries: mobility sector, architecture, consumer products, factory of the future and medical tech. You will be part of our international multidisciplinary team consisting of architects, engineers, designers and 3D artists.
We are looking for an unreal engine artist who can help us to bring our visions to life and grow our in house cgi production team. Ideally you have a background in gaming, film, or equivalent experience in a design agency working on real-time projects. A special focus lies on VR/AR/XR applications that we run on our Varjo VR/XR glasses. Projects range from diagrammatic to photo realistic scenarios and for a wide range of industries. The ideal candidate further has experience working with people of different creative backgrounds and a strong understanding of design and materials.
Your role and responsibilities:
create visually appealing and exciting visuals, animations, interactive and immersive experiences in Unreal Engine
extensive knowledge in VR/AR/XR in Unreal Engine
knowledge of the Unreal Sequencer
knowledge of Blueprint
PBR Materials, Shaders, Textures
knowledge of Substance and Quixel Tools
physically Based Lighting Knowledge
cinematic post processing within Unreal Engine
Datasmith exporting and importing workflow
prepare and take over scenes from 3DS max and vray to Unreal Engine
work closely with our project managers and ensure deadlines are met
Essential:
good understanding of kinematics and animation principles
ability to thrive in a fast-paced environment
willingness and passion for experimentation
incredible attention to detail
excellent written and verbal communication skills
strong organisational and time management skills
self starter and ability to work independently
a collaborative nature
good understanding of design and materials
ability to start working with us ASAP
Desirable:
knowledge of Particle Systems in Unreal (Niagara)
scripting skills in Unreal Engine
Skinning, Rigging, Bone Retargeting Digital Humans in Unreal Engine
Motion Capture, Virtual Production and Green Screen Workflow within Unreal Engine
our pipeline is very adaptable, open to experimentation and the  exploration of new tools and technologies. Knowledge in additional software is highly desirable and encouraged. Marvellous Designer, Maya, Blender, Houdini, Zbrush
Contact
Are you a perfectly qualified person and interested in emerging technologies, cutting-edge design and extraordinary projects? Please send your CV, portfolio no larger than 5MB and a link to a showreel via the apply for job button below.
Salary: Undisclosed
Applications have closed.