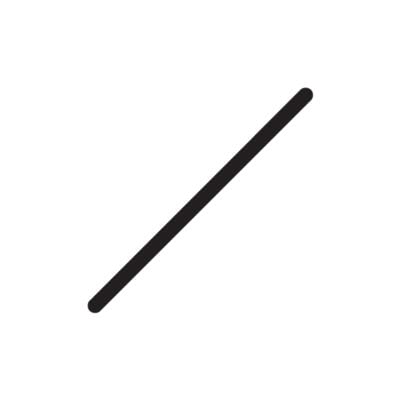 Public Practice is seeking an architect to join its team in Liverpool, UK.
Paid year-long placements within the public sector.
Public Practice is looking to recruit talented, motivated and experienced architects who want to gain experience working in the public sector. After completing a competitive three-stage application process, successful candidates (known as associates) will secure fixed-term employment in a public sector role with salaries ranging from £30,00-£70,000.
Whilst associates spend the majority of their time in their placement role at their host authority, they also participate in a bespoke learning and development programme and form part of a cohort of interdisciplinary place-shapers also transitioning into a career within the public sector.
The role as an urban design officer 
With an increased focus on design in local government following the building better building beautiful commission, a number of local authorities are looking for design expertise in-house.
Roles within authorities vary, but as an urban design officer, your role might include:
write design policy, design guidance, design briefs, design codes and urban characterisation studies
work with development management officers on appraising the design quality in planning applications and during pre-application meetings
undertaking design-led site analysis, capacity and feasibility studies to support the delivery of small to medium-scale housing infill sites
leading interactive codesign workshops with the local community and stakeholder and setting up design competitions for masterplanning of large strategic sites
providing expertise in heritage-led regeneration and development in conservation areas, including tall buildings guidance and urban intensification
promoting a design-led approach to officers and members and grow confidence in design and conservation
You can read further details on the placement type here.
Who you are:
we want our cohorts to be diverse in terms of skills, experience, and backgrounds and actively encourage applications from all sections of society, be it age, gender, ethnicity, sexual orientation, faith, neurodiversity or disability
there are no fixed requirements in terms of qualifications but we do expect associates to have a minimum of three years of relevant professional working experience so that you are able to hit the ground running from the start. There is no upper limit
we are looking for candidates who align with our values of equality, diversity, inclusion, excellence, entrepreneurship, pragmatism, openness, trust and respect
all associates will need to have the legal right to work in the UK to be eligible to apply to the programme
you will be willing to consider a full-time-equivalent salary of £30,000 – £70,000 depending on the grade of the role and your experience
You can take our eligibility quiz here.
Why apply to the programme:
work for a forward thinking authority: authorities compete to host placements, so we only work with ambitious organisations. Every placement is carefully selected and shaped by Public Practice. We look for roles that can deliver real impact, and fit with our mission as a social enterprise
form a network of interdisciplinary placemakers: you will be part of a diverse cohort of highly skilled practitioners bringing together different backgrounds, experiences and disciplines
learn about how the public sector works: the L&D programme introduces you to the formal processes and protocols of working in the public sector, as well as the informal tactics and techniques you'll need to navigate the system. Beginning with a two day induction before you start in-post, the programme helps you build your knowledge on the fundamentals of public sector workings, and public sector placemaking
build your network: whether through learning sessions, or our programme of events including our biannual Forum, we will draw on our network to introduce you to people, organisations and ideas that can support your practice
Who we are
Public Practice is a social enterprise with a mission to help built environment practitioners consider and transition into public sector careers.
We believe that:
the built environment is where the symptoms and solutions to society's most complex challenges are played out
the public sector is where impactful change to the built environment can truly be made
an interdisciplinary placemaking approach, with a diversity of thought, experience and skills are required to deliver that change
You can read examples of our press coverage on our website here.
Location 
We currently offer placements in authorities across north east, north west, Yorkshire and Humber, London, the south east and the east of England. Opportunities to work from home have increased, but there is generally an expectation that associates are present at their authorities' offices on a weekly basis. You will also need to be able to attend any in-person L&D days, which will be held across either the North or South East region throughout the programme.
How to apply 
The first stage of the application process is completing an online form where applicants will be assessed anonymously based on their answers to four questions.
The deadline for applications is 30 May 2022.
Those successful at the online stage will be invited to a day-long placement workshop w/c 4 July 2022.
If successful at the placement workshop applicants will then be considered for matching to placements we have available and be asked to meet with their proposed authority at the end of July 2022.
We strongly recommend you read our prospectus, FAQs and further information on our programme before applying.
Accessibility 
Public Practice is committed to creating equal access to our recruitment process for all, if for any accessibility reasons, you are unable to submit the initial application using the online form, we are happy for you to submit your application in an alternative format. Please email [email protected] or call 020 3858 7447 to discuss your requirements.
Applications have closed.