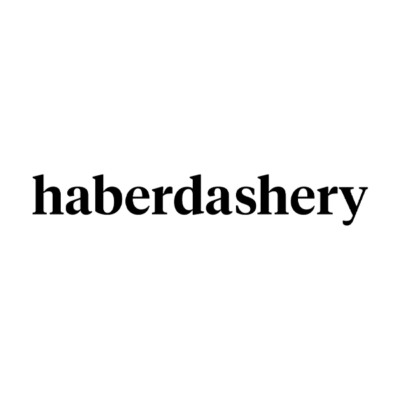 Haberdashery London is seeking a junior designer to join its team in London.
We are an award winning London based design studio & lighting brand now based in the new Design District in Greenwich. With the introduction of new product collections and growing recognition within the international lighting market we are expanding the design team within our Collection Department to meet the requirements of our customers and deliver future growth.
Key responsibilities will include
Design and production:
work with the sales team to produce custom product compositions to meet client requirements
develop all required visuals and presentations to effectively communicate the greater design and its details within the guidelines of the haberdashery visual identity
ensure continuous development of haberdashery products from concept through to manufacture
develop any necessary prototypes
develop electrical, mechanical and software specifications and solutions.
develop all solid models, assemblies and drawing files for suppliers according to the studio templates and best practice
work closely with suppliers to ensure all works are made according to mechanical, material, and finishing specifications
General:
ability to take direction and to interpret client/internal briefs
clear and professional written and oral communication
Project management:
manage your time to ensure that your project is delivered on schedule and within time constraints
manage your production budget to ensure that projects are delivered within their total costs budget
obtain competitive quotes from relevant suppliers and research new suppliers
ensure your projects are properly documented and communicated to the project team as well as the client
Required experience/technical requirements – these should be demonstrated in your portfolio
Minimum one years' experience in the following areas:
work experience as professional industrial / product designer – experience in high-end market would be a bonus
experience using Rhino and Grasshopper. Experience with solid modelling software, Fusion 360 preferable (or similar, e.g. Inventor or Solidworks) – to make parts, assemblies and manufacturing drawings
good working knowledge of Adobe CC, MS Office (Excel), G-Suite (google mail and sheets, calendar etc.)
basic to intermediate electrical prototyping, wiring and layout would be beneficial
evidenced experience in mechanical design and design for manufacture would be beneficial
model making
knowledge of materials and finishes/processes
portfolio should demonstrate evidence of completed, built projects
To apply, please submit a cover letter, CV and portfolio (important note: portfolio to be no longer than 25 pages). Please ensure the the job title is contained in the heading of your email as we are also recruiting for a graduate position.
Salary dependant on experience, you must be able to work in the UK.
Salary: Undisclosed
Applications have closed.