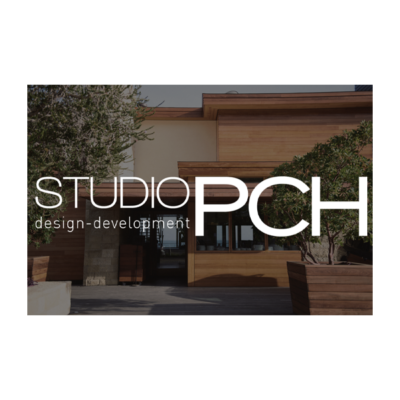 Studio PCH is hiring a senior interior designer to join its team in Los Angeles, USA.
Studio PCH, located in Venice, CA is focused on high-end hospitality, residential and retail design offering a wide range of services. The company provides dynamic designs, outstanding craftsmanship, and unparalleled building solutions. Studio PCH has developed business relationships with engineers, vendors, consultants, contractors, etc. in order to construct new buildings, create additions to existing buildings, or for design renovation projects.
Through our love of craft, detail, and rigor we bring these characteristics of home to a commercial space.
Privileged with our founding projects, we have continued to bring this sensitivity to our design and process. As we've grown, we've maintained a select collection of people who all strive to cultivate their love of design and creation through continuous education and exploration. As individuals we are artists, collectively we create spaces altogether natural and easy, utilitarian and tasteful. Our team has a very diverse culture of recent graduates and young professionals from all around the globe.
Studio PCH is currently seeking a senior interior designer with (ten to 12 plus) years of experience in high-end, luxury hospitality and residential design. This position will be focused on developing luxury hotels and private residences, from conceptual design through construction.
Requirements:
bachelor's degree in interior design
minimum ten to 12 years' of experience as a design team member in an interior design/architectural firm
experience in hospitality
demonstrates a strong ability to work as part of a team environment
excellent organizational skills and strong communication skills
ability to be proactive and maintain a positive attitude
experience with selecting and sourcing FF&E and dealing with manufacturers/vendors
proficient in AutoCAD
proficient in Adobe Suite
experience with SketchUp
experience with studio designer a plus (but not required)
applicants must provide sample work that demonstrates applicable work experience
Responsibilities include:
daily coordination with principal, design coordination, and project manager
developing and documenting design solutions from conceptual design through construction documents
translating conceptual ideas through diagrams, key visualizations, renderings within a presentation package. Develop and assist with client presentations
ability to create full set of interior construction documents
create FF&E specification packages
executing and coordinating drawings including plans, sections, details, and schedules
providing coordination with consultants and manufacturers
daily research
ensure presentations meet Studio PCH standards
assist and coordinate the selection of fabrics, samples, finish selections, materials, paints, etc.
ability to purchase, procure and coordinate logistics for all decorative elements for a project installation
Salary: Undisclosed
Applications have closed.