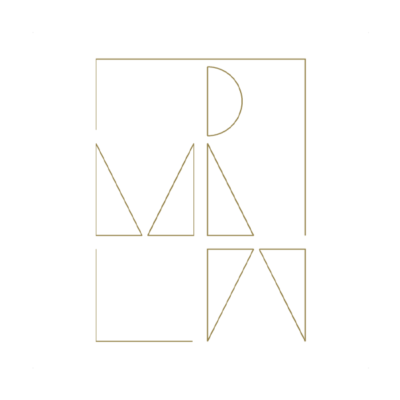 Maryse Renier Architecture is seeking a Part 2/3 architectural assistant/technologist to join its team in London.
Maryse Renier Architecture is currently looking for an architectural technologist, a Part 2 assistant architect, or a Part 3 architect to help us develop our London-based practice. The position is available immediately.
If you are:
passionate about contemporary architecture and design
interested in home retrofits and conservation of period buildings
committed to promoting sustainable design
excited by the idea of helping a young business grow into a successful, inclusive practice with career progression and development opportunities for yourself
Then we would love to hear from you.
Who we are
Maryse Rénier Architecture is a London-based, architectural practice established in 2011, specialising in mid- to high-end residential retrofit projects.
You may not have heard of Maryse Rénier Architecture yet — but you certainly will in the future, as I am looking for the right people to help me grow my business into a leading architectural practice known for the excellence of its client-service, its beautiful and meaningful design, its commitment to the environment, and its concern for the professional development of its team members.
At Maryse Rénier Architecture, we are passionate about sustainable, functional and carefully-designed architecture. Our mission is to replace fashionable "fast-architecture" with meaningful and durable buildings for the future. We aim to design beautiful spaces, good for the environment, and good for people, meant to last.
Tasks description:
work predominantly across RIBA stages 2 to 4, meeting deadlines for statutory approvals, intermediate packages to clients, tender and construction packages
draw plans and elevations using AutoCAD from hand-drawn sketches
prepare documents, renderings, and drawings for planning and building regulations approval
prepare technical drawings
assist in building the office's drafting templates and systems.
Required skills and experience:
ability to draw freehand
working knowledge of AutoCAD, SketchUp, InDesign, and Microsoft Office applications
understanding of RIBA Plan of Work stages and level of information to be included in the drawings
knowledge of regulations
awareness of building technologies and construction methods
ability to develop construction details
knowledge and demonstrable interest in period buildings, sustainable building practices and building performance
a minimum of two years' experience in an architecture practice
previous professional experience in residential projects is preferred
pnowledge of NBS specification writing is a plus
excellent presentation skills; effective written and spoken communications skills with people at all levels desired
fluency in English required.
Ideal candidate competencies:
se positive and friendly, enthusiastic, and passionate, with a can-do attitude and flexibility to work on a wide variety of tasks
be creative and have a flair for design
have good attention to detail
ability to work independently or as part of a team with a proactive approach
ability to liaise with senior management to keep them updated on any project-related issues
have a solution-based approach to problem solving
be organised and proficient in managing workload to achieve deadlines
have a keen interest in learning and willingness to develop new skills
Schedule: flexible
Job type and compensation: part-time freelance (50 hours minimum per month) paid according to experience and role with potential of becoming a full-time position (four-day week policy). Salary according to experience and role.
How to apply: applications should be submitted via the apply for job button below.
Your application should include the following:
cover letter stating which role you wish to apply for, outlining why you want to work at Maryse Rénier Architecture and why you believe you are ideal
CV outlining previous experience and academic qualifications
portfolio of recent work showing images and drawings of key projects
All applicants must be residents in the UK and able to attend weekly meetings in Central London.
Equal opportunities: all job applicants will be treated equally, irrespective of ethnicity and race, gender and sexual orientation, marital status, age, disability, or religion.
Salary: Undisclosed
Applications have closed.