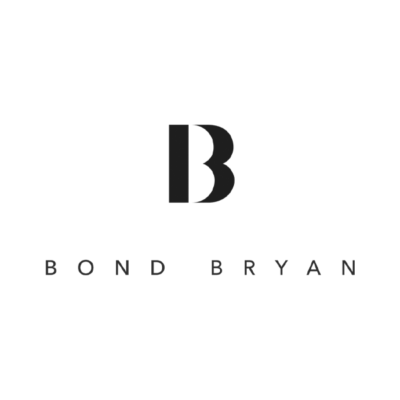 Bond Bryan Architects is hiring a project technologist to join its team in Kent, UK.
Bond Bryan is a multi-disciplinary practice comprising architects, landscape architects, master planners and interior designers. With a diverse range of award-winning projects in both the public and private sector, we focus upon the creation of lasting sustainable environments that, first and foremost, will enrich the lives and experience of people and their communities.
We offer our services – both nationally and internationally – from our four studios in Kent, London, Birmingham, and Sheffield.
Due to an exciting and expanding workload, we are on the lookout for an architectural technologist to join their already  established, creative and growing team.
The ideal candidate will be proficient in running medium-sized projects from Stage 3 onwards. Experience in leading a team – with the capability of liaising with clients and consultants effectively – is essential.
The right candidate will have experience in BIM and will have worked in a 3D environment, with knowledge about clash detection, coordinating with consultants' information. ArchiCAD experience would be ideal although not necessarily a requirement. Experience in medium to large-scale residential and/or educational sector projects is preferable.
Role
To work directly with the studio's associates, associate directors and with our team of project architects – collating, organising, investigating and producing technical information for use during the development of the project design.
Adopting the role of Project Lead from the commencement of RIBA Stage 4 (detail design) until RIBA Stage 6 completion/handover.
Developing the architectural design
What you can expect
Working directly with the project architect to undertake the following:
collate and organise technical information
investigate technical information and factors that affect projects – including client requirements, site/building surveys and regulatory requirements
produce all information necessary to submit applications to all relevant statutory authorities
prepare and present design proposals.
Preparing detail design and production information
Acting as project leader to undertake the following:
liaise with clients
work in conjunction with the contractor for design and build projects
prepare and present detailed design proposals
advise the programming of deliverables
manage the internal Bond Bryan project team
act as design leader in co-ordinating the wider design team
contribute to the detailed design process and co-ordinate detailed design information
review the acoustic and fire reports and incorporate the strategies into the detail design package
prepare specifications for construction work
prepare drawings, plans and documents for statutory approvals
attend design team meetings and coordination meetings, record minutes and prepare any associated documentation
contribute to design-stage risk assessments
Contract management/construction on-site
Acting as project leader, undertake the following:
make site visits and record findings of site inspections
respond to site queries and requests for information
prepare drawings, plans and documentation as required by the contractor
attend design team meetings and coordination meetings, record minutes and prepare any associated documentation
prepare construction record drawings and documentation
Post-construction:
 Assist with the production of construction record drawings
Professional practice:
adhere to Bond Bryan's internal policies eg, quality assurance
undertake structured continued professional development (CPD)
uphold the reputation of the practice at all times to existing customers such that they place repeat business and recommend us to others
Life at Bond Bryan
Alongside the opportunity to both work and lead on a variety of exciting projects, the successful candidate will join an enthusiastic, friendly and dynamic architectural practice which puts great emphasis on a healthy work-life balance and encourages a collaborative company culture.
A competitive salary (based on experience), alongside a variety of company benefits including: flexible working hours, free fresh fruit, subsidised regular social activities, a health benefits package, pension contributions and health insurance. As part of the firm's commitment to professional development, Bond Bryan offers support time to undertake professional qualifications and studies.
We are extremely proud of our reputation which has been built on both professional expertise and innovative solutions; we are looking for someone to join us who will share our aspirations to provide an ever-improving product within both our industry and society at large.
We strive to ensure that opportunities to work and develop at Bond Bryan are open to all. We treat all job applications equally – regardless of age, disability, gender identity or gender expression, race, ethnicity, religion or belief, or sexual orientation.
Interested? Here's how to apply
To apply, please submit your CV, salary expectations and a covering letter explaining why you are the right candidate for the role and what gets you out of bed in the morning via the apply for job button below.
Salary: Undisclosed
Applications have closed.