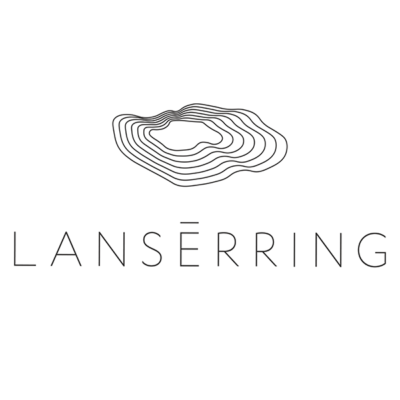 Lanserring is hiring a junior designer to join its team in New York.
Lanserring's design team is looking for junior designers with a background in architecture, interior, furniture or product design. We work with discerning clients across the globe to create bespoke projects, working alongside leading architects and designers of our industry.
With Lanserring we design and manufacture unique custom-made kitchens, furniture, and lifestyle products. Our team shares a deeply held respect for traditional artisanal techniques and fine natural materials to create handmade stories. With a passion for excellence in craft and design we are setting a new standard for contemporary luxury.
Our team consists of people who learn and grow fast, and we are looking for a young professional who is eager to learn. Based in New York but supported by a full design studio in the United Kingdom and Austria, you will be enabled to deliver excellent work for our clients. Your job is to assist the leading project designers with our creative, technical and client service.
This is a development track position for a Project Design role, so it gives the opportunity to take on more responsibility as you successfully increase competence.
Responsibilities:
your main tasks include supporting a supervising project designer of the Lanserring team to develop concepts, drawings and presentation material for project sales and sign off procedures. You will need both creative and technical ability to create sector-leading drawings and illustrations
assisting our team in all phases of project delivery, installation, and aftercare
attending presentations, communicating independently, and managing parts of the role without a supervisor as a result of your growing expertise and evolvement within the team
Skills and requirements:
exceptional attention to detail
strong and demonstrable creative skills
hand drawing ability
basic understanding of furniture construction
knowledge about different materials are a benefit
flexibility to cover spontaneous challenges within a small team
strong communication skills internally and externally
experience using AutoCAD, Adobe Software and SketchUp
bachelor's degree in architecture, interior design, or related field
swift comprehension of the full cycle of the designing process
effective time management skills and successfully maintaining your priority list of tasks
embracing building up relationships with clients and contacts of Lanserring
adaptability
must be authorized to work in the US
About Lanserring's heritage
In the shadow of Riegersburg Castle in Austria, past, present and future merge. In 1923, Johann Radaschitz (I) founded his joinery business; today, a stone's throw from the original site, his great grandchildren Bernd and Johann continue his legacy. Bernd and Johann Radaschitz run the family joinery business to this day: now a state-of-the-art workshop that unites traditional techniques with precision engineering. The Radaschitz brothers founded London-based project management company Interior ID in 2006, delivering unsurpassed craftsmanship to respected designers and high-profile developers. In response to a growing demand from this client base, the Lanserring brand was born to offer specialist design skills for ultra-luxury joinery in the kitchen space.
You can find more impressions of our work on our website and on social media.
We offer a competitive salary and benefits package, as well as a creative work environment.
Please submit your resume, salary requirements, and portfolio via the apply for job button below.
This position is only available to applicants based in the United States.
Applications have closed.