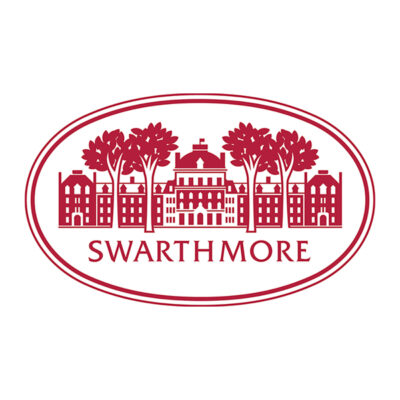 Swarthmore College is hiring an assistant professor of art in Integrative Design and Built Environment to join its team in Swarthmore, USA.
Swarthmore College seeks applicants for a full-time, tenure track assistant professor appointment in Integrative Design and the Built Environment. We seek an object-oriented designer/architect/artist, with an active research agenda and a strong teaching portfolio. This individual should possess a working knowledge of a wide range of traditional materials, emergent technologies, and fabrication techniques, including those supported by the college's newly-expanded MakerSpace. They should also demonstrate a critical understanding of contemporary design practices and the built environment as well as the ability to mentor students in art and applied fields.
The art program is part of the Department of Art and Art History. Faculty in the art program embrace the values of a liberal arts education and are careful to avoid the limitations caused by pre-professional specialization. With this in mind, we approach each discipline through a liberal arts lens, addressing design in a broad sense while emphasizing the development of theoretical perspectives, technical command, and social and environmental responsibility through visual forms. Faculty at Swarthmore teach a four-course load, two courses in the fall semester and two in the spring semester.
The selected faculty member will participate in teaching a range of design courses from the foundation level through to advanced level and will be expected to participate in department critiques of student works executed in a variety of media. They will also have the opportunity to advise students specializing in architectural studies which is currently offered as a concentration inside the Art Major or available for students to pursue as a special major. The faculty at Swarthmore are expected to be exceptional teachers while maintaining an active research agenda or artistic practice agenda. Faculty are also expected to contribute to the governance and general stewardship of the institution through service. Candidates with terminal degrees in three-dimensional design fields (including architecture, landscape architecture, industrial design, furniture design, sculpture, and allied fields) are encouraged to apply.
Swarthmore is a highly selective liberal arts college located just 11 miles outside of Philadelphia, whose mission combines academic rigor with social responsibility. The college offers a comprehensive and highly competitive compensation package. Swarthmore has a strong institutional commitment to diversity and actively seeks and welcomes applicants with exceptional qualifications, particularly those with demonstrable commitments to a more inclusive society and world. We are particularly interested in candidates who can work effectively with students from diverse backgrounds. For more information on Faculty Diversity and Excellence at Swarthmore, click this link.
Qualifications
Candidates with terminal degrees in three-dimensional design and applied fields (including M.Arch, MLA, MID, MAID, MFA) are encouraged to apply.
The strongest candidates will be expected to demonstrate a commitment to creative teaching and an active research program that speaks to and motivates undergraduates from diverse backgrounds.
Application instructions
Candidates who submit their complete applications before Friday, December 9th, 2022 will receive full consideration. Applicants should apply via Interfolio.
Please submit:
a cover letter
a current CV (that includes an exhibition, commission record and teaching experience)
20 images of studio portfolio (uploaded as a single pdf)
20 images of teaching portfolio (uploaded as a single pdf)
contact information for three references. Letters of recommendation will be requested at a later date.
We are committed to building a culturally diverse educational environment in the department. Applicants are encouraged to include in their cover letter a discussion of what strategies they would bring to bear that would further this goal. Please address any questions you may have to the search chair, Logan Grider ([email protected]) or the department academic coordinator, Caren Brenman ([email protected])
Salary: Undisclosed
Applications have closed.