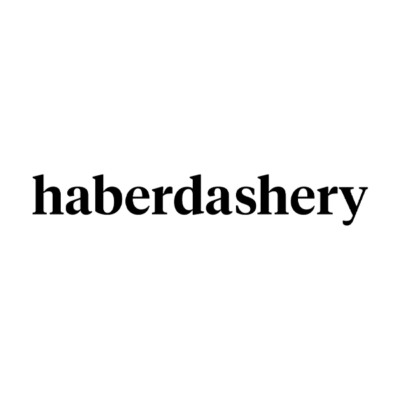 Haberdashery London is hiring a procurement and logistics assistant to join its team in London.
Managing procurement and logistics is a fundamental part of a successful business, and the role at haberdashery will be a key part in the ongoing growth of our product offer, ensuring we meet the ambitions we set ourselves and our clients expect of us.
The role will work in collaboration with the sales and production departments to ensure stock availability and timely order delivery to meet customers requirements, and to arrange inbound and outbound logistics.
Sales and production:
act as the point of contact for both sales and production regarding product availability and logistics
work with stakeholders to ensure a smooth transition of orders through the business
deliver timely information to stakeholders ensuring visibility within the business
Ordering:
forecast stock requirements
place orders with suppliers in line with business requirements
act as point of contact for supplier questions finding practical and cost effective solutions to production and logistics issues.
build and maintain good working relationships with new and existing suppliers
use Sage to raise orders and manage stock
maintain Sage data ensuring product and supplier records are accurate.
assist in communications regarding QC issues and help implement solutions
oversee the yearly stock take process
develop performance indicators and metrics to monitor the performance of our suppliers
Logistics:
arrange inbound and outbound logistics to ensure requirements are met
working knowledge of post-Brexit requirements for import and export
keep business up to date with delivery and collection dates
ensure best prices are obtained for both inbound and outbound shipments
act as point of contact for logistics questions finding practical and cost effective solutions to issues raised
Financial:
ensure supplier invoices are approved against purchase orders and passed to the accounts team
deal with invoice queries
manage excel and google sheets to ensure business has visibility of invoice payment dates
assist with weekly payment runs, collating information for stakeholders.
support the finance department with accurate and up to date information for business reporting
Minimum three years' experience.
Must have used Sage or equivalent procurement software.
Must be able to use Excel.
Please apply with a cover letter and CV, you must be eligible to work in the UK.
Salary: £25,000 - £29,999
Applications have closed.