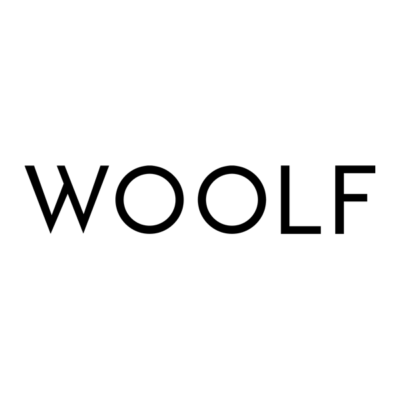 Woolf is looking for a business development manager to join its team in London or Bath, UK.
The opportunity
WOOLF Interior Architecture and Design is a leading interior and architectural design practice with studios in Bath and West London. Our focus is on the design of high end private houses and hotels in the UK and Internationally. Founded in 2009, our award-winning studios create houses and hotels with unique personalities. We are accredited historic interior designers renowned for our specialist skill in creating bespoke interiors for listed buildings.
This role is for a person with a fundamental interest in design, who has a proven record for creating great connections. It will suit a professional enthusiastic individual with the knack of closing sales and developing strong client relationships. This is an excellent opportunity to join a design practice where you will have real autonomy and take a key defining role. You will be growing an established business, increasing revenue and expanding into new areas of design. It is a truly fabulous opportunity to take this role to the next level and for the right person to grow and succeed with it.
Who are you?
A highly motivated and ambitious BD manager with at least three years of experience gained from working in a varied and autonomous role. You will have previous experience in a B2B sales role and have experience as a CRM and MS Office user. You are an experienced sale professional, ideally with a background in selling client services. In this role, you will be responsible for the whole customer acquisition cycle, from identifying new prospects to closing deals.
This role suits a person with a genuine interest or passion for design with the ability to talk in detail about the work we deliver. A self-starter who thrives in providing consultative solutions to clients from a range of backgrounds. Enthusiasm, energy, self-motivation and desire to succeed is vital.
Role and responsibilities:
achieve and exceed monthly, quarterly and annual targets
to generate leads and progress them through the whole sales cycle
develop relationships with potential new clients and referrers.
effective use of Insightly CRM throughout the sales and lead generation process and to work with our digital marketing manager to follow through the development of marketing leads
work with our digital marketing manager to generate relevant and targeted marketing campaigns, editing and proofreading text for new business materials
to run a monthly LinkedIn campaign using creative content developed by our digital marketing manager. Use LinkedIn mails and calls to potential clients
to run quarterly google responsive adword campaigns for the Bath and London studios
to ensure google business is up to date with company information, profiles and current recommendations
to proactively foster new and existing contacts, by attending key events, arranging fruitful meetings with potential clients, researching potential new business opportunities and undertaking DD on background company information
monitoring and recording new business opportunities and preparing summaries for evaluation to deliver a business development strategy for growth
be familiar with producing successful pitches and producing project proposals with the director. To collect and review feedback on the pitch
assisting the preparation for new business meetings, events, conferences and opportunities to build relationships
provide weekly new business reports to deliver monthly new business updates to the studio
Must haves
be enthusiastic, committed and self-motivated, with an eye for detail, a meticulous approach and consistent work ethic
have exceptional organisational skills and talk with confidence and authority in targeted sectors
excellent communication skills, both oral and written combined with time management and planning skills
discretion, sensitivity and an understanding of data protection. NDA confidentiality, is required
have excellent English language writing skills, essential as is knowledge of Word and Excel. InDesign skill are useful, and can be taught by the studio
The benefits
a fun and flexible working environment
hybrid working: working from home/working from the studio.
an opportunity to join a well established, supportive and forward-thinking organisation, where you can learn and progress while developing a long term stable career path
the opportunity to attend art, design, media events and shows
a chance to be a key part of an exciting growth journey
The offer
the offer structure is based upon a fixed monthly retainer based upon a day rate
commission will be linked to an agreed percentage of successful fee revenue achieved
Your application
All applicants must have the legal right to work in the UK.
To apply for this position, please submit your CV as an attachment accompanied by a summary of your experience.
To be successful in this application you will need to show:
examples of written work and marketing materials
demonstrate a track record of successful new business that you have won
We regret that due to the large volume of applications we can only respond to successful candidates. If you are shortlisted for this role we will contact you for a meeting. We will require past employer references at an interview.
We look forward to meeting you.
Salary: Undisclosed
Applications have closed.