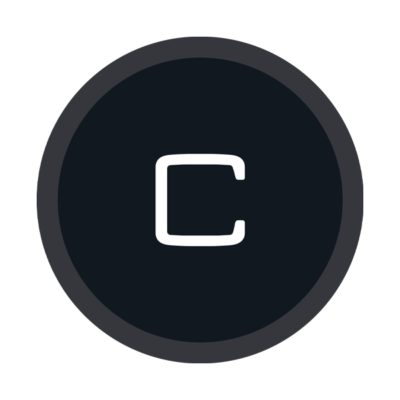 Cityscape Digital is seeking a digital transformation technical lead to join its team in London.
Full time (Monday-Friday)
Starting ASAP
We are looking for an AEC professional with experience in BIM/Revit/CAD/Data handling to join our digital transformation and interactive departments.
The teams are advancing the way in which new technology, specifically game engines, can be used throughout the property development process. The role is going to be a key part of bridging the gap between the architectural world and the space we operate within. It will involve engaging with external technical/design teams to coordinate data flow into the game engine environment. The person who is brought on board will be expected to lead this across multiple projects working on some of the most significant development projects and collaborating with highly renowned professional practices.
Roles and responsibilities:
Roles and responsibilities include but are not limited to…
General:
act as a Technical Lead on all projects with substantial data requirements
liaising with architects, engineers, consultants to exchange and process data
converting, positioning, cleaning, organising and coordinating data flow into and out of Unreal scenes
data validation processes related to accuracy based queries
developing and managing optimal workflow and protocols controlling data flow from native CAD/3D into Unreal with the design team
modelling and optimising architectural geometry
setting up unreal projects and populating/detailing with architectural details
be design aware; able to correctly interpret and interrogate design data within an AEC project delivery team; converse with design professionals and stay on top of design trends
Core workflow and technical:
setup of unreal project files and control migration of technical data and assets between AEC software and Unreal engine
work with template knowledge and scene structure; maintain and develop scene baseline/s, incorporating internal processes, naming conventions etc – to be used as a starting point for all projects
expand technical knowledge; assisting with build and error fixes
optimising unreal scenes for use in VR, presentation builds, online hosted models or for use in workshops. This includes scene, asset, texture and/or blueprint optimisation
realtime library optimisation of assets and ensuring that assets are up to internal standards and fit for purpose
populating and enhancing unreal scenes with architectural and structural details including core landscaping
detect issues on projects and propose solutions, liaising with wider department and cross-department expertise to identify best practice approach as required
ensuring work is done in the right way in the software; support and mentor more junior employees or ones in-experienced in this area
have an awareness of systemisation and analysis of processes
actively seeking to standardise and automate tasks where possible; freeing up time for creative or technical growth
adhering to server structure and naming conventions
generation of outputs from unreal, including static, animated and builds
Essential skills:
ability to read architectural plans and drawings, as well as interpret CAD/BIM models and data
an understanding of RIBA stages and planning/development processes
proactivity and risk-taking actively encouraged; make good judgements and act on them
good verbal and written communication skills; able to interact with other staff and external parties
excellent attention to detail
good time management skills
Software skills:
Revit – experienced user
Rhino – experienced user
SketchUp – working knowledge
3DS Max – working knowledge
Excel – skilled user, ability to work with functions and formulas
Unreal Engine – nice to have, will be taught to the level required for the role
any database or data analytics software such as PowerBI or Tableau – nice to have
If a candidate does not possess what is stated above, then please flag this up on application and it can be taken into consideration.
Essential Revit skills:
experience using Revit on live projects within an architectural practise or similar environment
track record of leading or working on BIM-enabled projects
use of Revit across RIBA stages 2-4, ideally 2-6
experience with handling masterplan sites or schemes with multiple models/buildings
exposure to co-ordination of data between other depts/teams, specifically structures and MEP
understanding building model families from scratch
working knowledge of Revit phasing, model links, views, templates and filters
understanding of Uniclass
good working practices around project structure and shared co-ords
knowledge of BIM information container naming conventions for models, drawings, objects, schedules, etc.
setting up and observing project standards in Revit/BIM is highly advantageous
basic dynamo capabilities would be a nice addition
Contract specifics
Type: full time
Salary: £35,000 – £50,000 per annum depending on experience
Notice period: six weeks
Probation period: tree months
Restrictive covenant: one months (specific to this field)
Hybrid working: Cityscape operates a two-days remote and three-days-office approach, where meetings or in-person engagements are required this may mean more time is needed in the office in certain weeks.
Reporting to: digital transformation lead
Company benefits:
BUPA private health cover after one year of employment
20 days annual leave (plus bank holidays and the time between Christmas and New Years Day), increasing to 23 after five years of service
pension scheme
big summer and Christmas parties, as well as monthly group nights out
Travelcard loans after successful probation
happy hour from 5pm on a Friday
Salary: £40,000 - £49,999
Applications have closed.