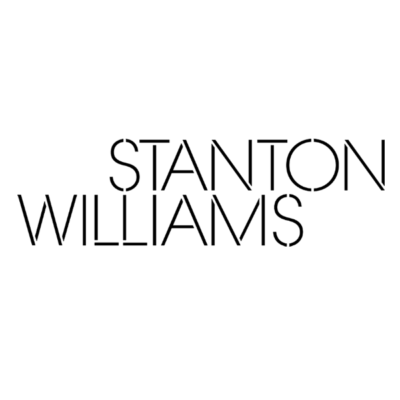 Stanton Williams is looking for a project administrator to join its team in London.
Stanton Williams
Job description: project administrator
Reporting to: associates
Main responsibilities
To work with a number of associates, delivering the administration duties on their projects in accordance with the practice's QA procedures, to ensure the smooth running of the project team in-house as well as communications and co-ordination with project clients, consultants and suppliers externally. Underpin all aspects of their projects to ensure smooth running. Be a key member of the team.
General activities:
working with the other project administrators as required, to develop systems and protocols that respond to changing project needs and improve the service that project administrators deliver to their teams
attending the weekly admin meeting
providing back up for the reception if required
undertaking other support activities that can be reasonably requested by Stanton Williams
Project activities:
looking after assigned associates, acting as their PA
working with the associates, to ensure that their projects are administered in accordance with Stanton Williams's protocols
responding to changing project requirements and initiating changes to in-house and external procedures as required and in agreement with the project efficiencies manager
creating and maintaining project handbooks in accordance with Stanton Williams's protocols
attending project start the week meetings
collecting and collating project expenses and undertaking timesheet administration for the project teams; generally liaising with the finance team on job costing and resourcing matters
providing admin support to co-ordinate contractual and legal obligations on projects
arranging travel for the project teams
arranging project meetings, liaising and co-ordinating diaries in-house and with clients and external consultants, updating meeting schedule as required
ensuring that internal project meetings are properly managed, liaising with other members of the support teams in-house to book rooms, arrange reception, catering and equipment as required
managing project emails and ensuring that all drawings, documents and emails are printed or saved and filed regularly and appropriately
ensuring that drawing files are kept up to date and superseded documents/drawings removed
managing project archiving, in accordance with Stanton Williams's protocols, as required
assist in issuing information, both formal and informal, using both internal and external document control platforms. Producing and maintaining drawing/document issue and received sheets
using the practice's preferred electronic document management software to upload/download drawings as required
helping to compile and produce project documents, reports and presentations in line with agreed corporate identity guidelines
producing accurate agenda, minutes and reports as required
proof-reading, formatting and setting up documents as requested
providing organisational, logistical and administrative support to their project teams
maintaining internal and external contact information on database and distribution lists
ensuring information from Consultants is tracked or chased as necessary
Skills
Verbal communications skills:
demonstrating appropriate language skills in English and, where appropriate, in the language of a given project
being able to represent the practice to visitors, clients and other consultants both face-to-face and over the phone
listening effectively, to understand what is required, asking questions where relevant
describing their own work clearly and effectively both in-house and externally to suppliers
responding fully, accurately and in a timely fashion
formulating convincing arguments for debate with other members of the studio, both senior and junior, to collectively achieve a positive result
Written, IT and graphic communications:
structuring an argument and clearly describing ideas in writing, using suitable prose and good grammar
accurately recording meetings and telephone calls in line with Stanton Williams's QA protocols
understanding the importance of clarity in technical information.
preparing non-contractual document without supervision
demonstrating excellent use of Microsoft Word and Excel; typing at 45wpm+; good working knowledge of electronic document management systems (4Projects or ASite, for example), Photoshop and InDesign
Working with people:
communicating the ethos and integrity of the Stanton Williams image to others in-house and externally
responding quickly, effectively and with good grace to direction from their seniors
engaging in constructive interaction with colleagues in-house, including the Directors, Associates, more junior architects and other members of the support team; also, externally, with clients and consultants
listening and asking open questions
working as an effective member of a team in-house and with external consultants and suppliers
successfully briefing a colleague – whether a peer, a senior or a junior
inspiring, motivating and influencing others. Leading by example
Qualifications/experience
At least two years experience of undertaking similar roles in an architectural environment.
Personal qualities
The project administrator must:
have sufficient knowledge and understanding of project management to be able to manage, co-ordinate and maintain project systems and protocols
be proactive in everything they do, prepared to go the extra mile
demonstrate enthusiasm, accuracy, confidence and pride in their work
be enquiring, self-motivated and self-critical, willing to develop and learn
be able to undertake a diverse range of tasks, involving different people and different activities, whilst prioritising their own work and achieving deadlines, referring to others if conflicts occurs
be reliable, able to follow through and complete tasks
be polished and professional at all times, even under stress
be able to independently problem solve, able work autonomously with minimal supervision when required
be process driven, able to follow processes and work in a consistent way with a high level of attention to detail
have an interest in architecture and the arts
Salary: £30,000 - £39,999
Applications have closed.