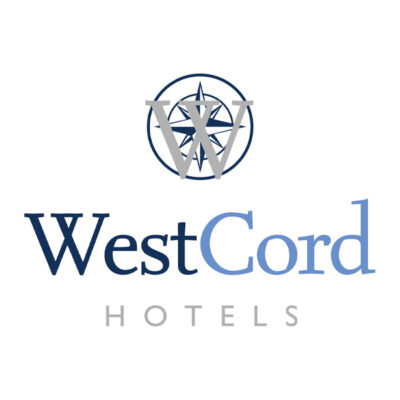 WestCord Hotels is seeking an interior draftsman/assistant designer to join its team in Amsterdam, Netherlands.
Do you get excited about translating sketches into working drawings? Are your creative and do you work accurately? Then we may have the dynamic working environment that you would fit in!
We are looking for an interior draftsman to become the assistant designer to our head designer. You work with the concepts and translate them into working drawings. You mainly work with the AutoCAD and Adobe programs.
Together with our head designer you let your creative mind circulate. You support in various projects. For example, you are jointly responsible for the interior design within all unique WestCord Hotels. You are the indispensable link in the creative process of devising and realising floor plans. You are eager to learn, work proactively and accurately. You look at the detailed planning and ensure correct time management.
From restaurants to wellness. You don't miss a corner during your job as an interior designer. Your focus point is making designs. You are responsible for drawing, developing and realising interior designs within our hotels.
WestCord Hotels currently consists of 16 hotels, each with its own unique design, character and charm. WestCord Hotels is a growing chain, which means that it is important that there is a continuous response to changing trends. This is how you will contribute to this. You will mainly be working at the head office in Amsterdam. You will also be on the road to supervise all projects on location. Examples of our most recent projects are the opening of Hotel Jakarta, The Market Hotel and Hotel Arsenaal.
Do you think this full-time job is made for me? Are you immediately looking for a new challenge and would you like to work in a dynamic environment where quality, creativity and precision are of paramount importance?
Take a look at what you're working on:
you create a planning of the projects together with the chief designer
you develop new catering concepts
you translate the concepts into working drawings
you obtain information from internal and external stakeholders
participates in project consultations. You confirmed the projects on site and on implementation and quality
you have close contact with suppliers and ensure reliable delivery, you are busy with time management
What makes you the perfect colleague?
you have an eye for detail and work accurately
you have completed (higher) vocational education preferably in the direction of interior design engineering or architecture
you have at least three years of work experience within the interior design department
you can work independently, but also in a team
you are flexible and are willing to visit different hotels in order to supervise all projects flawlessly
you have an affinity for interior design and the furnishing profession
spatial insight and passion for design are made for you
you are looking for a full-time job
You have experience with:
experience with Autocad and Adobe is a requirement
work experience in the same working environment
experience with Photoshop and Excel is a plus
planning and supervising various projects
What has WestCord Hotels to offer?
growth: working within a growing hotel chain where you can continue to develop yourself and grow within the company. WestCord is actively working on practicing sustainable employability
salary: WestCord values everybody's efforts, therefore we pay a salary above the norms of the Dutch CAO
a pleasant and collegial working environment (with an occasional game of table tennis)
balance: we believe your work and private life should not intertwine. Therefore, we use our own communication platform, with which you are always up to date about developments and news in your team and organisation
good arrangements for relatives and supplementary retirement pension.
daily lunch and dinner, great coffee and lots of fruit. A perfect moment to sit and chat with your colleagues
30/30 member: our goal is to make you 'part of the family'. That is why we offer your great extras such as €30,- per night including breakfast in all of our hotels and 30% discount on the F&B, the wellness and other WestCord products
surprise our OneTeam: WestCord seeks to surprise her guests, but in addition to that, we also want to surprise our colleagues! This doesn't only make a day at work fun, it also makes it surprising and even more enjoyable
WestCord Hotels is a purely Dutch owned and operated family business, with its origins on the Island of Vlieland. In the 1960s tourism started growing on the Wadden Islands so in 1968 baker Emo Westers bought his 18-year-old son Harry a hotel, "De Wadden". The very first WestCord Hotel.
Today, there are 16 WestCord Hotels throughout the Netherlands. A number of hotels operate under their own name and are soft-branded 'by WestCord', each a unique story and a link to Dutch history. Like Hotel New York in Rotterdam, located in the former headquarters of the famous 'Holland-America Line'.
We are only satisfied when our guests are satisfied and everything we do is aimed to contribute to the guest satisfaction.
Involved, sincere, personal and cool. That is what WestCord stands for. Will you become our new colleague? Leave your information down below and we will reach out to you as soon as possible.
Salary: €25,000 - €29,999
Applications have closed.