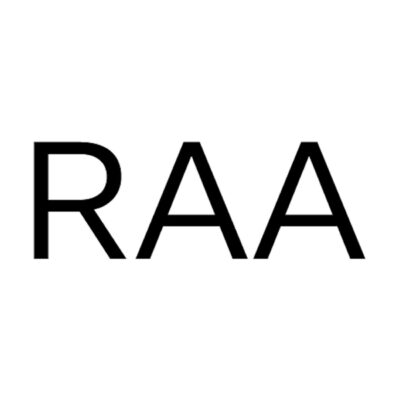 Ralph Appelbaum Associates is seeking a senior project manager for Gulf Area projects to join its team in London or Berlin.
Position profile
RAA is a family-owned, multinational firm founded in 1978 and is the world's largest corporation dedicated to the planning and design of culture centres, learning environments, exhibitions and related visitor attractions. Our portfolio includes approximately 700 completed commissions in 50 countries. RAA has won every major international award for design and communication, including the National Design Award (USA), the Art Prize (UK), in addition to over 300 other awards for its work.
The senior project manager will be a highly motivated problem-solver with a proven history of successfully running projects in museums, exhibitions and other cultural and corporate visitor centre projects from conception to completion. The position is responsible for ensuring that each project is completed on time, on budget and to the highest standards. This role will focus on new project work in the Gulf Area so experience in this area is critical.
This role is responsible for the management of multiple, large and complex projects in the Gulf Region. The candidate must be self motivated, have excellent communication skills and maintain a diplomatic tone with client teams. The candidate must be comfortable coordinating within multiple teams and timezones with the ability to handle multiple projects or one account with diligence and commitment. The candidate will review and develop construction plans requested by the client and oversee the work done by 2D and 3D design staff. During the construction period, the candidate will review and approve shop drawings and submittals and monitor progress of all construction phases in compliance with exhibition fabrication plans and deadlines.
Responsibilities:
oversight of the management of large and complex projects, including design/build contracts
establish and oversee the RAA contract, work plans, staffing plans and project fees
establish and manage contracts with sub-consultants and freelancers
execute project progress and ensure milestone deliverables conform to contractual requirements
identify out-of-scope work and work with client and/or client representatives to establish additional services
attend key client presentations
communicate project status to clients, stakeholders and key project participants
understand roles and tasks for all disciplines in order to balance workload within budget parameters
where applicable, work with the RAA management team on new business proposals
maintain personal utilisation targets
Requirements: 
BA, other advanced degree, or equivalent years of experience in architecture, interior design, or other comparable field
ten plus years of experience in project management of construction projects
five plus years of experience in a comparable management-level role
three plus years of experience (or demonstrated project management skills) in at least one sizeable project in the GCC
excellent time and task management and organisational skills
strong negotiation, management and leadership skills
ability to read and understand architectural drawings in Vectorworks and/or Revit
proficiency in Microsoft Office Suite and Google Workspace
knowledge of Deltek Vantagepoint a plus
high degree of familiarity with contract documents and subcontract documents, including typical terms and conditions
demonstrated on-time and on-budget project delivery
experience working concurrently with multiple stakeholders
ability to work efficiently across a wide range of activities and projects
outstanding verbal and written communication skills
ability to travel internationally with flexibility to spend short periods of time in the Gulf Region
How to apply
Unfortunately, due to the volume of applications we receive, we cannot personally respond to each applicant. Qualified candidates will be contacted via email regarding our interview process. To apply for this role, please send a cover letter, CV and portfolio via the apply for job button below.
EDAI
RAA is an equal opportunity practice that is committed to furthering diversity and inclusion in our studio. RAA does not discriminate in employment or access to its programs or activities on the basis of: race; color; creed; religion; gender; gender identity or expression; sex; sexual orientation; national origin or ancestry; citizenship status; health or genetic information; age; marital status; mental or physical disability; pregnancy; political affiliation; arrest record; past, present, or future service in the uniformed services; or any other legally protected status. Our policy of non-discrimination applies to all personnel practices, including, but not limited to, recruitment, project assignments, professional development, compensation, or any other employment practice. We strongly encourage women, people of colour and candidates from other underrepresented communities to apply.
Salary: Undisclosed
Applications have closed.