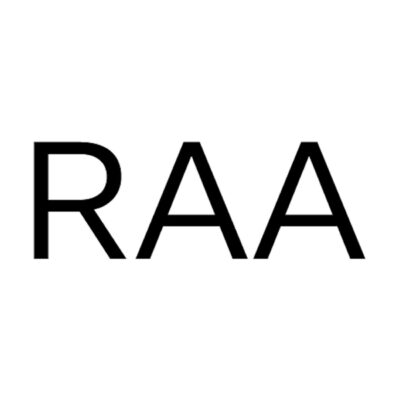 Ralph Appelbaum Associates is hiring a marketing and business development coordinator to join its team in New York.
Position Profile
We are seeking a full-time marketing and business development coordinator in our New York studio; this position can be remote, in-person, or a combination of both.
RAA is a family-owned, multinational firm founded in 1978 and is the world's largest corporation dedicated to the planning and design of culture centres, learning environments, exhibitions and related visitor attractions. Our portfolio includes approximately 700 completed commissions in 50 countries. RAA has won every major international award for design and communication, including the National Design Award (USA), the Art Prize (UK), in addition to over 300 other awards for its work.
The marketing and business development coordinator is a detail-oriented professional who will support executive and senior staff in new and ongoing marketing initiatives through the creation of marketing and communications materials and coordination of efforts. This dynamic position requires expertise in graphic design as well as the ability to effectively collaborate in a multi-disciplinary environment.
Responsibilities:
assist in the preparation, coordination, and production of portfolios, proposals, qualification packages, presentations, and other competition materials
support communications initiatives, including on website and social media platforms, through the development of written and visual assets
support the tracking of new business leads and the management of their development
collaborate with in-house teams to craft submission materials
coordinate cross-studio requests and initiatives, working with colleagues internationally
providing administrative support to the department
maintain firm-wide experience records
Requirements: 
bachelor's degree (minimum) in a relevant field such as communications, marketing, graphic design, writing, or museum studies
three years (minimum) of graphic design, communication, marketing, or development experience in design, architecture, publishing, advertising, or related fields
proficiency in Adobe InDesign and Photoshop, Microsoft Office Suite, Keynote, and Google Workspace;
skill in managing multiple, simultaneous, fast-paced deadlines
proactive approach to time and task management
ability to work both independently and as part of a team
Strong attention to detail
excellent oral and written communication skills
knowledge of the RFP / RFQ process
understanding of the exhibition or architectural development process is a plus
Salary range and start date
We anticipate a primary location (New York City) salary range of $60-65K per annum for this position and an immediate start date.
Benefits
RAA offers a competitive benefits package to our full-time staff, including: medical, dental, and vision insurance; flexible spending accounts; 401k enrollment; generous paid time off. Additional benefits are offered at no cost to employees, including short and long-term disability and life insurance. Flexible benefits are also available for employees to make tax-advantaged contributions toward medical expenses, transportation and parking costs, and childcare.
How to apply
Unfortunately, due to the volume of applications we receive, we cannot personally respond to each applicant. Qualified candidates will be contacted via email regarding our interview process. To apply for this role, please send a cover letter, CV, and portfolio to [email protected]
EDAI
RAA is an equal opportunity practice that is committed to furthering diversity and inclusion in our studio. RAA does not discriminate in employment or access to its programs or activities on the basis of: race; color; creed; religion; gender; gender identity or expression; sex; sexual orientation; national origin or ancestry; citizenship status; health or genetic information; age; marital status; mental or physical disability; pregnancy; political affiliation; arrest record; past, present, or future service in the uniformed services; or any other legally protected status. Our policy of non-discrimination applies to all personnel practices, including, but not limited to, recruitment, project assignments, professional development, compensation, or any other employment practice. We strongly encourage women, people of color, and candidates from other underrepresented communities to apply.
Salary: Undisclosed
Applications have closed.