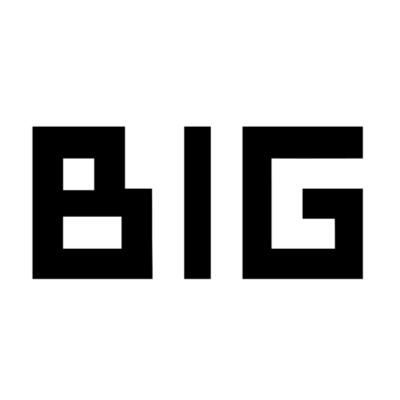 Bjarke Ingels Group is looking for senior architects for Zurich Airport project to join its team in Zurich, Switzerland.
BIG (Bjarke Ingels Group) is an international architectural company characterised by an entrepreneurial spirit, true team-work across expertise areas and new ways of approaching conventional tasks. We have an informal work environment where camaraderie and collegial support are highly valued and where ambition, very high work morale and dedication to being the innovators of our field unify our staff. Our office culture is characterised by creativity, high energy and a strong team spirit. We are dedicated to creating and maintaining a workplace where we want to be and work continuously at becoming better and better at what we do.
We are a company experiencing steady growth and as we grow, we also strive to mature. We have over the past 15 years developed from a 10 to a 700 people organisation in New York, London, Barcelona, Shenzhen and Copenhagen.
Join the BIG Zurich Airport project!
We are looking for a number of senior architects (with project management experience) with seven to 15 years of experience, preferably with Aviation experience in later phases, documentation and construction. You will be based in Zurich joining the construction of new airport in Zurich!
The role requires at least seven years' experience, with international experience in Switzerland working with SIA and proficiency in German, preferably Swiss German.
Senior architects (in the role of project manager):
liaise with clients when required to drive discussions to resolution
reporting to the partner-in-charge on design aspects and to the managing director on operations, risk management, contractual and others matters
strategically design timelines and work-plans
proactively deal with risk assessment and management
to support, advise, direct and educate all design processes from a technical and buildability perspective
to support the project team to develop compelling creative design scenarios
contribute as required to the design reviews
support communication between project team, clients, vendors, contractors, consultants and building and permitting officials
providing technical guidance and innovative solutions to help resolve complex technical and design challenges
Essential skills:
excellent communication skills, fluent in English and German (preferably Swiss German) – spoken and written
significant contributions to an extremely well documented and coordinated drawing set
excellent ability in Revit, Rhino, Adobe Suite. Grasshopper and V-Ray is a plus
solid knowledge of products, materials, zoning / building codes and construction methods in Switzerland
strong organisational skills, ability to work under pressure, meet tight deadlines on budget and on time
a keen eye for attention to detail and accuracy
proactive and self-motivated, with the ability to take initiative in response to direction from project managers, directors and partners
a team player, with a flexible and open attitude towards new ways of working and collaborating
Experience and qualifications:
professional qualification as an architect or an equivalent overseas qualification
minimum seven plus years of professional experience in construction documents and construction administration with site supervision
preferably experience with Aviation / Airport architecture and construction
experience with Swiss legislation and building code on build projects
Application
We review applications on an ongoing basis, so don't delay with your application.
Diversity has been part of our DNA since BIG's foundation. A multitude of cultures and backgrounds creates a new point of reference which leads to amazing insights. At BIG, we value, celebrate and support diversity because it makes our team, work and the built environment better. We are proud to be an equal opportunity workplace and take affirmative action to employ equally regardless of race, colour, ancestry, religion, sex, national origin, sexual orientation, age, citizenship, marital status, disability, or gender.
Salary: Undisclosed
Applications have closed.