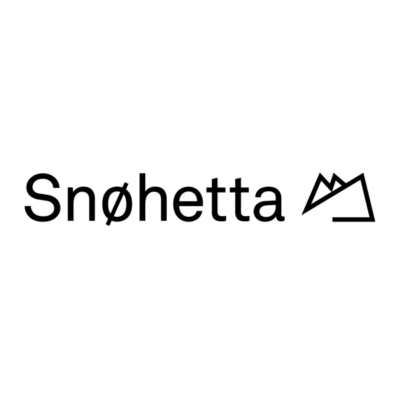 Snøhetta is seeking a landscape architect to join its team in Paris.
Snøhetta est une agence internationale créée à Oslo en 1989, regroupant aujourd'hui 350 architectes, paysagistes, architectes d'intérieur, designers, graphistes à travers le monde, de trente-deux nationalités différentes. L'agence Snøhetta est née à l'occasion du concours lauréat pour la nouvelle Bibliothèque d'Alexandrie, sur la base des principes du rapport fondateur du développement durable, « Notre avenir à tous », que nous intégrons aujourd'hui dans chacun de nos projets.
L'agence française de Snøhetta a été fondée en 2017 et compte aujourd'hui plus de 25 personnes, architectes, paysagistes, designers. Nous travaillons sur toutes les étapes des projets, depuis les concours, en passant par les phases de développement, jusqu'au suivi de chantier.
L'agence française pilote des projets de typologie très diversifiée : la réhabilitation du théâtre des Amandiers à Nanterre, la réalisation du planétarium du Douaisis, mais aussi la Cité administrative d'Etat de Lyon, ou la réalisation de projets mixtes comme le projet de Mayol à Pipady à Toulon.
Il s'agit d'une opportunité unique de travailler sur un lieu de travail passionnant dans un environnement international, avec des collègues hautement motivés et compétents.
Nous recherchons pour notre bureau parisien, un(e) architecte-paysagiste expérimenté(e)
Profil:
architecte et paysagiste concepteur diplômé(e), vous justifiez de 5 à 8 ans d'expérience
vous avez obligatoirement travaillé sur toutes les phases de projet de paysage : concours, développement de phase (AVP, PRO – DCE) et direction de chantier
vous avez une bonne connaissance des essences
vous avez une bonne maîtrise des sujets techniques notamment VRD et une capacité à dialoguer avec les autres intervenants de projet, bureaux d'études et maître d'ouvrage
vous avez une très bonne expression graphique (plans, schémas, coupes)
vous avez une bonne maîtrise des logiciels Revit, Rhino, Autocad et de la suite Adobe a minima
vous êtes autonome, organisé(e),rigoureux(se) et avez de bonne capacité d'anticipation
vous appréciez et êtes capable de travailler en équipe, et de l'animer le cas échéant
vous êtes reconnu(e),  pour votre aisance relationnelle, en interne et en externe
déplacements en France à prévoir
vous disposez d'une bonne maîtrise de l'anglais et avez l'expérience de projets internationaux.
Salary: Undisclosed
Applications have closed.