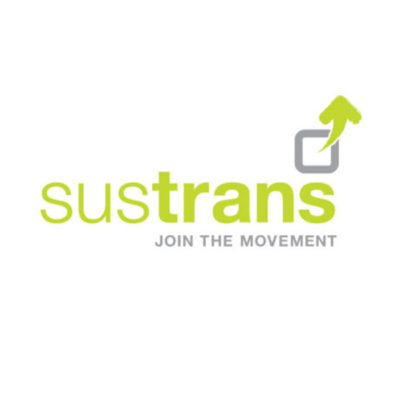 Sustrans Cymru has an opportunity for an urban designer to join its team in Cardiff, UK.
Ref: SUS3933s
£25,561 per annum (pro rata for part time hours)
Up to 37.5 hours per week – happy to talk flexible working
Base: hybrid, Wales based
About the role
This is an exciting opportunity to join our Healthier Places team in Sustrans Cymru. We have an ambition to ensure we live in cities where our streets and public spaces serve everyone; where everyone can live and travel safely and healthily, and where nobody is excluded. You will work in partnership with colleagues, local communities, project partners and stakeholders to reclaim streets as public spaces, creating healthier, happier, fairer cities and towns that are accessible to all.
You will have the opportunity to work on projects which seek to tackle some of the greatest challenges facing the built environment, including the response to the climate emergency, the inequitable distribution of (and access to) green space, tackling vehicle dominance and the realisation of equitable and joyful public space for all.
As an urban designer at Sustrans, you will provide high quality outputs across several project delivery teams, and in some instances hold relationships with partners, clients and other stakeholders such as local authorities and Transport for Wales.
The programmes and projects that you will work with are Liveable Towns and Cities and Paths for Everyone. You will be expected to work collaboratively across the organisation including the UK Design, Engineering and Assurance functions.
This role will require regular travel and work at locations within Wales as necessary to undertake projects on behalf of Sustrans. Candidates will be based within Wales and will occasionally be expected to travel to a nominated hub/office base in Cardiff.
What our staff say
"I joined Sustrans five months ago, straight from university, which was a very daunting prospect. However, I have been welcomed into such a supportive, passionate, and experienced network of colleagues. I've been able to work on some truly remarkable projects and importantly, on projects that have had a positive impact on the communities that they have affected. My work has focused on adding social value and sustainable principles by transforming towns and cities into public spaces where people can stay, talk, and build a community. Sustrans is authentic to its values, and we are constantly thinking of how we can improve ourselves, our work and the communities where our projects live. It's an inspiring and exciting movement to be a part of that is only gaining speed"
Tiegan Salter, urban designer
"It has been a learning journey since I joined Healthier Places team at Sustrans six months ago. I am grateful to have the opportunity to explore and develop my skills and deepen my interests while gaining confidence working on projects. I find the environment very cooperative and stimulating, and all my colleagues across teams very supportive and committed to making Active Travel more convenient and accessible to everyone. It strikes me how inclusive and diverse Sustrans aims to be; Equity, Diversity and Inclusion is in the organisation's DNA."
Rodri Guimerà Zarranz, project support officer
About you
Ideally you will have experience in the design of the built environment including public realm or landscape projects, with experience in producing technical drawings for streets and public spaces and a good working knowledge of design software including AutoCAD, SketchUp, InDesign, Illustrator, Photoshop or similar.
You should be an effective communicator, ranging from technical report writing to engaging with people in the community and non-technical audiences, including through visual means (digital and paper sketches, visualisations, diagrams) and presentations.
We aim to be a truly inclusive employer and welcome applications from people from all parts of the community including from under-represented groups. Sustrans is committed to reducing inequality, valuing diversity and enabling inclusion.
We welcome applications from people with a range of built environment related backgrounds including but not limited to urban design, architecture and transport planning.
What we offer
In return we can offer true hybrid working in a flexible, supportive and rewarding working environment.
Wellbeing:
26 days' leave per annum plus bank holidays for full-time working
ability to buy an extra week of annual leave (pro-rata for part-time staff)
staff volunteer days
24/7 free, impartial and confidential support service
we are members of the Green Commute Initiative and Cycle Scheme who both offer cycle to work schemes
Financial:
Group Personal Pension scheme with a 4% or 5% of basic salary contribution being matched by Sustrans
bike, computer and season ticket loans
discount benefits
family friendly
enhanced maternity and paternity pay
flexible working practices (full-time hours are 37.5 per week, Monday – Friday)
Additional information
Closing date for the receipt of completed applications is 23:59, 03 January 2023.
Interviews will take place via MS Teams on 13 January 2023.
To apply, please complete our online application form. More details of our vacancies can be found by clicking here.
About Sustrans
At Sustrans, you'll be part of a movement to make it easier for people to walk and cycle.
We're all here to change things! You'll be part of an incredible community of talented, passionate, creative problem solvers all working together to change things for the better. We act locally and think big – we have a vision of a society where the way we travel creates healthier places and happier lives for everyone.
You'll be questioning the status quo and daring to imagine a different world. You'll work on exciting, impactful projects that will stretch and empower you and you'll be rewarded by seeing the difference you make to people, communities and the planet.
We believe including everyone is central to who we are and what we want to achieve. We welcome difference and pride ourselves on creating a culture where you can be yourself and where your wellness is supported.
You'll be guaranteed to make friends for life and work with a team that is incredibly flexible, supportive, ethical and fun.
Dylunydd Trefol
Sustrans Cymru
£25,561 y flwyddyn (pro rata ar gyfer oriau rhan amser)
(Cyf: SUS3933)
Hyd at 37.5 awr yr wythnos – bodlon trafod gweithio'n hyblyg
Lleoliad: Hybrid, yng Nghymru
Ynglŷn â'r swydd
Dyma gyfle cyffrous i ymuno â'n tîm Lleoedd Iachach yn Sustrans Cymru. Mae gennym uchelgais i sicrhau ein bod yn byw mewn dinasoedd ble mae ein strydoedd a'n mannau cyhoeddus yn gweithio i bawb; ble gall pawb fyw a theithio'n ddiogel ac yn iach, a ble caiff pawb ei gynnwys. Byddwch yn gweithio mewn partneriaeth â chydweithwyr, cymunedau lleol, partneriaid prosiect a rhanddeiliaid i hawlio strydoedd yn ôl fel mannau cyhoeddus, gan greu dinasoedd a threfi iachach, hapusach a thecach sy'n hygyrch i bawb.
Bydd cyfle ichi weithio ar brosiectau sy'n ceisio mynd i'r afael â rhai o'r heriau mwyaf sy'n wynebu'r amgylchedd adeiledig, yn cynnwys yr ymateb i'r argyfwng hinsawdd, dosbarthiad anghyfartal mannau gwyrdd (a mynediad atynt), mynd i'r afael â goruchafiaeth cerbydau a gwireddu mannau cyhoeddus cydradd a llawen i bawb.
Fel Dylunydd Trefol yn Sustrans, byddwch yn cyflawni allbynnau o ansawdd uchel ar draws sawl tîm darparu prosiectau, ac weithiau'n cynnal perthynas waith â phartneriaid, cleientiaid a rhanddeiliaid eraill fel awdurdodau lleol a Trafnidiaeth Cymru.
Byddwch yn gweithio gyda rhaglenni a phrosiectau Dinasoedd a Threfi Byw a Llwybrau i Bawb. Bydd disgwyl ichi weithio'n gydweithredol ar draws y sefydliad yn cynnwys swyddogaethau Dylunio, Peirianneg a Sicrwydd y Deyrnas Unedig.
Bydd y rôl hon yn galw am deithio a gweithio mewn lleoliadau yng Nghymru yn ôl y galw i ymgymryd â phrosiectau ar ran Sustrans. Bydd ymgeiswyr wedi'u lleoli yng Nghymru a bydd disgwyl iddynt deithio i swyddfa/canolbwynt penodol yng Nghaerdydd o bryd i'w gilydd.
Yr hyn mae ein staff yn ei ddweud
"Fe wnes i ymuno â Sustrans bum mis yn ôl, yn syth o'r brifysgol, ac roedd hynny'n rhywbeth eithaf heriol i'w ystyried. Fodd bynnag, rwyf wedi cael fy nghroesawu i rwydwaith mor gefnogol, angerddol a phrofiadol o gydweithwyr. Rwyf wedi cael gweithio ar brosiectau gwirioneddol arbennig, ac yn bwysig iawn, ar brosiectau sydd wedi cael effaith gadarnhaol ar y cymunedau y maen nhw wedi effeithio arnynt. Mae fy ngwaith wedi canolbwyntio ar ychwanegu gwerth cymdeithasol ac egwyddorion cynaliadwy drwy drawsnewid trefi a dinasoedd yn fannau cyhoeddus ble gall bobl oedi, sgwrsio a meithrin cymuned. Mae Sustrans yn driw i'w werthoedd, ac rydym yn meddwl yn barhaus am sut gallwn wella'n hunain, ein gwaith a'r cymunedau y mae ein prosiectau yn byw ynddynt. Mae'n fudiad cyffrous a llawn ysbrydoliaeth i fod yn rhan ohono, ac mae'n magu momentwm yn gyson"
Tiegan Salter, Dylunydd Trefol
"Mae wedi bod yn siwrne o ddysgu ers imi ymuno â'r tîm Lleoedd Iachach yn Sustrans Cymru 6 mis yn ôl. Rwy'n ddiolchgar o gael y cyfle i archwilio a datblygu fy sgiliau a datblygu fy niddordebau gan fagu hyder wrth weithio ar brosiectau. Rwy'n teimlo bod yr awyrgylch yn un cydweithredol iawn a llawn symbyliad, ac mae fy nghydweithwyr ar draws y timau yn gefnogol dros ben, ac yn ymroddedig i wneud Teithio Llesol yn fwy cyfleus a hygyrch i bawb. Mae'n drawiadol i mi mor gynhwysol ac amrywiol y mae Sustrans yn anelu at fod; mae Cydraddoldeb, Amrywiaeth a Chynhwysiant yn rhan o DNA'r sefydliad."
Rodri Guimerà Zarranz, Swyddog Cefnogi Prosiect
Amdanoch chi
Yn ddelfrydol, bydd gennych brofiad o ddylunio'r amgylchedd adeiledig yn cynnwys prosiectau yn y parth cyhoeddus neu ar dirlunio, a bydd gennych brofiad o greu darluniau technegol ar gyfer strydoedd a mannau cyhoeddus, ynghyd â gwybodaeth ymarferol o feddalwedd dylunio, yn cynnwys AutoCAD, SketchUp, InDesign, Illustrator, Photoshop neu debyg.
Dylech feddu ar sgiliau cyfathrebu effeithiol, yn amrywio o ysgrifennu adroddiadau technegol i ymgysylltu â phobl yn y gymuned a chynulleidfaoedd annhechnegol, yn cynnwys drwy foddau gweledol (sgetshis digidol ac ar bapur, delweddau, diagramau) a chyflwyniadau.
Ein nod yw bod yn gyflogwr gwirioneddol gynhwysol a chroesawn geisiadau gan bobl o bob rhan o'r gymuned, yn cynnwys o blith grwpiau heb gynrychiolaeth ddigonol. Mae Sustrans wedi ymrwymo i leihau anghydraddoldeb, gweld gwerth mewn amrywiaeth a galluogi cynhwysiant.
Croesawn geisiadau gan bobl gydag amrywiaeth o gefndiroedd sy'n gysylltiedig â gweithio ar yr amgylchedd adeiledig, yn cynnwys ond heb ei gyfyngu i ddylunio trefol, pensaernïaeth, a chynllunio trafnidiaeth.
Yr hyn rydym yn ei gynnig
Yn gyfnewid, gallwn gynnig gweithio Hybrid gwirioneddol, mewn amgylchedd gwaith hyblyg, cefnogol a gwobrwyol.
Llesiant
26 diwrnod o wyliau blynyddol a gwyliau banc ar gyfer gweithwyr llawn-amser
Gallu prynu wythnos ychwanegol o wyliau blynyddol (pro-rata i staff rhan-amser)
Diwrnodau gwirfoddoli staff
Gwasanaeth cefnogaeth ddiduedd a chyfrinachol am ddim 24/7
Rydym yn aelodau o'r fenter Cymudo Gwyrdd a'r Cynllun Beicio, sydd ill dau yn cynnig cynlluniau beicio i'r gwaith
Ariannol
Cynllun Pensiwn Personol Grŵp gyda chyfraniad cyfatebol o 4% neu 5% o'r gyflog sylfaenol yn cael ei wneud gan Sustrans
Benthyciadau beic, cyfrifiadur a thocynnau tymor
Buddion ar ffurf disgowntiau
Cyfeillgar i deuluoedd
Tâl mamolaeth a thadolaeth uwch na'r isafswm
Arferion gweithio hyblyg (oriau llawn-amser yw 37.5 yr wythnos, Llun i Gwener)
Gwybodaeth Ychwanegol
Y dyddiad cau ar gyfer derbyn ceisiadau wedi eu cwblhau yw 23:59, 03 Ionawr 2023
Cynhelir cyfweliadau drwy MS Teams ar 13 Ionawr 2023
I wneud cais, cwblhewch ein ffurflen gais ar-lein. Am fwy o wybodaeth am ein swyddi, ewch i http://www.sustrans.org.uk/about-us/vacancies.
Ynglŷn â Sustrans
Yn Sustrans, byddwch yn rhan o fudiad i'w gwneud yn haws i bobl gerdded a beicio.
Rydyn ni oll yma i newid pethau! Cewch fod yn rhan o gymuned anhygoel o bobl dalentog, angerddol, creadigol sy'n datrys problemau ac sydd oll yn gweithio gyda'i gilydd i newid pethau er gwell. Rydyn ni'n gweithredu'n lleol ac yn meddwl ar raddfa fawr – ein gweledigaeth yw cymdeithas lle mae'r ffordd rydym yn teithio'n creu lleoedd iachach a bywydau hapusach i bawb.
Byddwch yn cwestiynu'r status quo ac yn meiddio dychmygu byd gwahanol. Byddwch yn gweithio ar brosiectau cyffrous ac effeithiol a fydd yn eich ymestyn ac yn eich grymuso a chewch eich gwobrwyo drwy weld y gwahaniaeth rydych chi'n ei wneud i bobl, cymunedau a'r blaned.
Credwn fod cynnwys pawb yn ganolog i bwy'r ydym ni a'r hyn yr ydym ni am ei gyflawni. Croesawn wahaniaeth ac rydym yn falch o'r ffaith ein bod yn creu diwylliant ble gallwch fod yn chi'ch hunan, lle caiff eich llesiant ei gefnogi.
Gallwch fod yn sicr o wneud ffrindiau oes a gweithio gyda thîm sy'n andros o hyblyg, cefnogol, moesegol a llawn hwyl.
Salary: £25,000 - £29,999
Applications have closed.