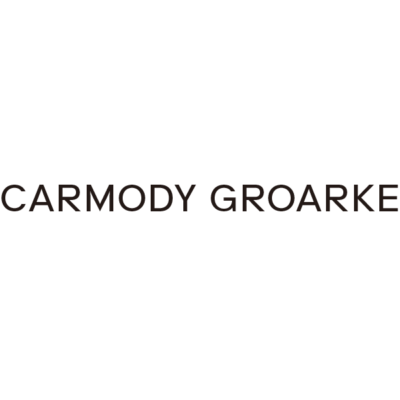 Carmody Groarke is looking for a practice manager to join its team in London.
Contract type: fixed-term maternity cover
Carmody Groarke is an award winning architectural studio based in Farringdon, London, working internationally on a wide range of arts, cultural, heritage and commercial projects.
The practice manager will be responsible for leading the studio, maintaining a positive and collaborative working environment and, together with the studio team, ensuring the smooth running of the studio in respect of all HR, office culture, finance and operations. Working closely with directors and the senior team, you will be integral to developing and delivering the studio's strategic objectives, encouraging creativity whilst ensuring effective and sustainable working practices.
Successful candidates should have a minimum of three years in a senior leadership role within a creative business, with prior experience in finance, HR and operations management.
Responsibilities include, but are not limited to
Finance management:
oversee all elements of financial management including projections, cashflow and billing, working with the finance coordinator to ensure the maintenance of accurate and up to date financial information
provide comprehensive financial analysis and reporting to the directors and senior team on a monthly basis. Provide clear and informed recommendations for upcoming financial strategies for discussion
maintain oversight of project fee agreements, ensuring information is translated into projections and cashflow accordingly
set budgets for the year, monitor expenditure and flag any unexpected areas of expense that exceed anticipated cost
lead monthly CMAP reviews to monitor accuracy and project profitability, ensuring information remains up to date, and providing regular project analysis to the senior team
regular liaison with accountants, review and sign off quarterly management accounts and end of year accounts, and oversee the preparation of the annual R+D claim
monitor bank accounts, liaising with bank manager as required and checking and approving all payments
HR management:
responsible for all HR related matters, maintaining a supportive and collaborative studio culture that prioritises staff welfare. Liaise with external HR consultant to obtain advice if necessary
oversee resource management on all projects together with the senior team to ensure teams are running as efficiently as possible
coordinate annual performance review and salary reviews, setting salary bands in accordance with industry benchmarking, inflation and practice performance on an annual basis for publishing internally
managing the recruitment process, updating job descriptions and adverts as required and preparing offer and contractual documentation
Studio operations:
line manager responsibilities for the studio team. Oversee all operational elements of the studio, offering support and guidance to the team as required to facilitate the smooth running of the office
regular liaison with IT consultants, managing software and licensing arrangements and overseeing ongoing IT infrastructure projects, closely monitoring costs and overall progress
arrange for insurance renewals annually, providing certification where required to support new business proposals
promote transparency and good communication by providing regular updates to the team at the fortnightly studio meeting in relation to HR, financial or operational matters
regular reporting to the directors and senior team in relation to all operational matters
How to apply
For more information about Carmody Groarke, the job description and how to apply, please visit our website.
Carmody Groarke is an equal opportunities employer, welcoming applications from all backgrounds. We are committed to equality of opportunity, diversity and inclusion among our workforce, and to following practices that are free from unfair and unlawful discrimination.
Salary: Undisclosed
Applications have closed.