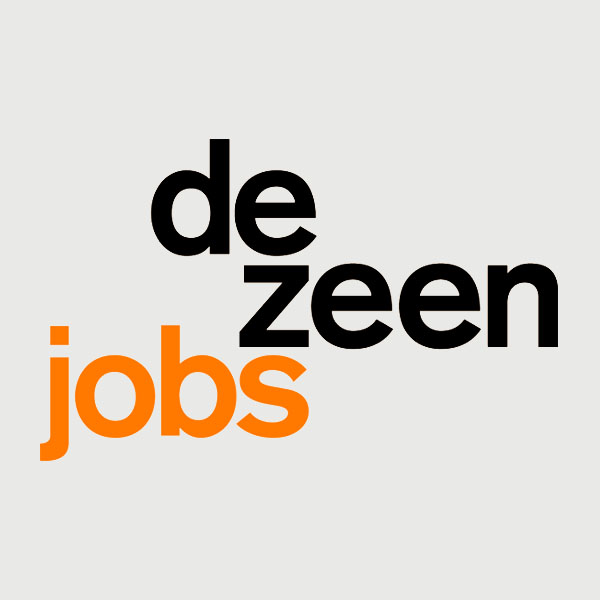 The College of Architecture, Planning and Public Affairs (CAPPA) at the University of Texas at Arlington is seeking a director for the School of Architecture to join its team in Texas, USA.

Job summary
The College of Architecture, Planning and Public Affairs (CAPPA) at UTA invites applications for the position of the director, School of Architecture at the rank of professor with tenure.
We seek a director of the School of Architecture who will embrace the tremendous potential offered by the combined resources of a Carnegie 1-Very High Research university and those of a rapidly growing region to educate architects and designers who can contribute to enhance life quality locally and globally. The School of Architecture at UTA is the only NAAB accredited institution in North Texas region and has an esteemed tradition of attention to craft and preparing students for professional practice. As part of a Hispanic-Serving Institution, the School of Architecture takes pride in its diverse student body and growing number of first-generation students. Its faculty reflect global diversity and are engaged professionals as well as researchers. The new director will build on the strong foundation of this School while moving it assuredly into the future.
In partnership with faculty and students, the director of the School of Architecture will be expected to advance the school by establishing a clear vision, fostering a wide range of research and creative activities, engaging the larger professional community and advocating for the school and for architecture and design generally.
Essential duties and responsibilities
The director for the School of Architecture will provide strategic leadership in planning for the future of SOA and lead its re-accreditation process. As a collaborative leader, the director will manage hiring of faculty and staff, review workload policies, mentor T/TT faculty, support teaching effectiveness measures, as well as ensure appropriate staffing for satellite sites (e.g. Community Design Build Lab).
In partnership with staff, SOA and college leadership, the director will support the management of GRA/GTA assignments and distribution of fellowships, manage graduate admission, financial packages for recruitment; strengthen partnerships with high schools and community colleges offering design/architecture in the growing Dallas-Forth Worth region.
The director will lead curriculum development initiatives, coordinate teaching assignments and allocation of studio and office space; coordinate with directors of research centers, consortia and research initiatives. SOA is seeking to augment the existing interdisciplinary discourse woven into the professional and industrial community.
As the leader for SOA, the director will work with the UTA development office in the cultivation of gifts and other resources for SOA including scholarships, endowments and special initiatives.
Required qualifications
Credentials enabling appointment as a tenured professor within the School of Architecture including a professional master's degree in architecture (M.Arch or international equivalent) plus professional licensure, or Ph.D. in architecture or related field, or evidence of equivalent distinguished professional experience. Demonstrated excellence in creative design activities and academic achievements with a strong and innovative design sensibility is required.
Candidates must exhibit innovation and a strong commitment to inclusive architectural teaching and curriculum development. Experience leading organizational development and culture building and familiarity with processes related to working in a large, complex institution is required. Demonstrated success as an outstanding collaborator and relationship builder with exceptional communication and interpersonal skills.
Preferred qualifications
A proven ability to develop and implement successful interdisciplinary and/or international programs. A history of building, enhancing and sustaining partnerships across a university local communities, state, region and nation as well as with external professional, industry, or governmental partners.
About the university, college and school
The University of Texas at Arlington is located in the heart of the Dallas-Fort Worth-Arlington metroplex, a vibrant and diverse metropolitan area that is home to over seven million people, one of the fastest-growing tech economies in the United States and a wide array of arts, entertainment and cultural activities. UTA is a comprehensive teaching, research and public service institution dedicated to the advancement of knowledge through scholarship and creative work. The university is committed to providing access and ensuring student success and to a culture of innovation, entrepreneurship and commercialization of discoveries by our community of scholars.
With an enrollment of approximately 46,000 students, UTA is the largest institution in North Texas and the second-largest in the UT System. As a result of its combination of rigorous academics and innovative research, UTA is designated as a Carnegie R-1 "Very High Research Activity" institution and as a Texas Tier One institution. UTA is designated by the U.S. Department of Education as both a Hispanic-Serving Institution (HSI) and an Asian American and Native American Pacific Islander-Serving Institution (AANAPISI), and it has the fifth-most ethnically diverse undergraduate population in the United States (U.S. News and World Report, 2023). UTA is among the top 50 performers nationwide for promoting social mobility of its graduates (U.S. News and World Report, 2023), and its approximately 250,000 alumni, including some who occupy leadership positions at many of the 23 Fortune 500 companies headquartered in North Texas, contribute to the UTA's $22.2 billion annual economic impact on Texas.
Along with the School of Architecture, the College of Architecture, Planning and Public Affairs (CAPPA) includes a program in Landscape Architecture, and a Department of Public Affairs and Planning (Public Policy and Public Administration). CAPPA institutes have forged numerous partnerships throughout the DFW Metropolitan area and include: the Arlington Urban Design Center (AUDC), Center for Advanced Design, Research, and Evaluation (CADRE), Center for Metropolitan Density (CFMD), Center for Transportation, Equity, Decisions and Dollars (CTEDD), Digital Architecture Research Consortium (DARC), David Dillon Center for Texas Architecture (DDC, the Institute of Urban Studies (IUS). The college aims to strengthen urban, ecological, and social fabrics that unleash the inherent potential of places and communities.
The School of Architecture is situated in a robust design community. The combined Dallas and Fort Worth chapters of the AIA represent one of the nation's largest concentrations of architects. The Texas Society of Architects is the third largest AIA regional component and on track to be number two by midcentury. Historically the director has served on the boards of each AIA Chapter and alumni of the school of architecture are well represented in professional leadership throughout the state but particularly in DFW. The opportunity exists for the director to become a more significant bridge to the profession and enable relationships and development that can enhance the school and its programs.
The School of Architecture offers a Bachelor of Science in Architecture, Bachelor of Science in Interior Design (CIDA accredited), Master of Architecture (NAAB accredited), Master of Science in Building Technology, a degree in architectural engineering (with College of Engineering), an undergraduate minor in Architectural History. The school has an established record as a design school with strengths in community-engaged design including a robust design-build program. The school is home to several active and large student organizations including AIAS, Latinos in Architecture (LiA), and NOMAS (National Organization of Minority Architect Students).
In Fall 2022, the School of Architecture (SOA) was home to ten tenured/tenure track faculty, three professors of practice, seven full-time lecturers or Visiting faculty, and 49 part-time faculty. The faculty diversity in the tenured/tenure-track lines for Fall 2022 was 40% female, 17% Asian (13), 7% Black (5), 17% Hispanic or Latino (13), and 0% Native Hawaiian or Other Pacific islander. Total faculty is 75. Enrollment in SOA for Fall 2022, which includes Interior Design, was 1,060 students. Using 2021-22 data, the SOA enrolled 835 undergrads and 225 grad students (FTE).
The School of Architecture is active throughout the region thanks to a wide range of events sponsored by UTA, Dallas Architectural Forum, Dallas Architecture and Design Exchange (AD-EX, AIA Chapters in Fort Worth and Dallas, and the Institute for Humanities' annual Festival of the City, among others.
Instructions for applicants:
To apply applicants should go to this link and submit the following materials.
a letter briefly describing interest in the position and a vision for professional architectural education, along with career experience and goals
curriculum vitae
samples of professional and student work (no more than 20 pages or a link to a website)
list of five references with contact information (name, title, email address, and phone number)
The search committee may request additional materials. Review of applications begins immediately and will continue until the right candidate is identified. The appointment will start in 2023.
Please address questions to Bijan Youssefzadeh, chair, SOA director search committee at [email protected].
Diversity statement
Successful candidates are expected to demonstrate a commitment to diversity and equity in education through their scholarship, teaching, and/or service as well as a strong commitment to teaching, advising, and mentoring undergraduate and graduate students from diverse backgrounds. For more information on UT-Arlington's diversity initiatives, please visit the Office of Diversity, Equity and Inclusion webpage.
The University of Texas at Arlington is an Equal Opportunity/Affirmative Action Employer committed to fostering a diverse, equitable and family-friendly environment in which all faculty and staff can excel irrespective of race, national origin, age, genetic or family medical history, gender, faith, gender identity and expression as well as sexual orientation. A criminal background check will be conducted on finalists. The UTA is a tobacco free campus. UTA also encourages applications from veterans.
Salary: Undisclosed
Applications have closed.