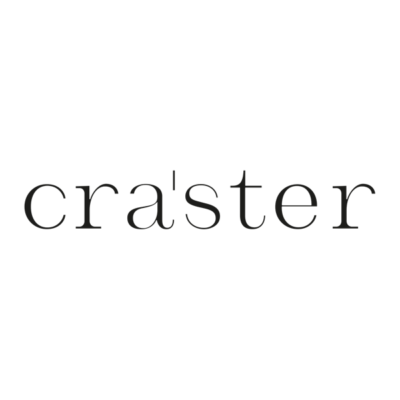 Craster has an opportunity for a senior designer to join its team in London.
The role requires an experienced and driven industrial designer with a strong portfolio of relevant work who thrives on working concurrently on multiple projects and managing their own workload. Craster is looking for a member of the team who has experience of all levels of design from researching and identifying innovative solutions, creating concepts, prototypes and mock-ups through to liaising with our sales and commercial teams, clients and manufacturers in order to deliver beautiful products on time, within budget. The candidate will liaise with internal and external stakeholders and be responsible for delivering assigned projects in partnership with their product developer, whilst also being active inputting into cross-team projects.
As a senior designer at Craster, you will be expected to set the pace and develop the younger team members through mentoring, upholding and expecting high standards, bringing fresh and intelligent perspectives to complex briefs and nurturing an innovative and high performing team of designers and developers.
Job description
Role title: senior designer
Reports to: NPD studio manager
Company summary
Craster enables premium hospitality brands to deliver exceptional customer experience through intelligent design. The quality and integrity of our supply and manufacturing partnerships is key to our success.
Values:
we care
be curious
do the right thing
deliver excellence
open to challenge
Role purpose
The primary purpose of this role is:
help spearhead the delivery of Craster design/product strategy – this is an essential role in the delivery of the Craster new product development strategy
design of new products for both Craster catalogue and client specific projects
re-design/improve upon existing product designs
R&D for new product ranges/materials/categories
The role requires an experienced designer, with a track record of working across different manufacturing processes and product typologies to design and support development of both Craster and client projects.
This is a pivotal role within the NPD Team, requiring a flexible, adaptive individual who is comfortable working across all phases of the design and development process, working alongside clients, our sales team and our manufacturing partners. The role requires an innovative, creative problem solver with strong technical expertise and good communication skills.
Responsibilities and key deliverables:
grow company revenue through product launches
help to lead (product/pipeline/design DNA)
contribution to all phases of design projects, with an ability to take ownership/lead key phases within a team environment
contribution to innovation pipeline
effective team and stakeholder communication
industry and technical knowledge sharing
concept generation/prototyping
Brand – marketing:
creative input into design related marketing (photoshoots/assets/tradeshows)
client presentations
Supplier relationship:
maintaining existing partner relationships and developing new ones
working alongside supply partners to find effective design solutions
Technical:
3D modelling, Render, DFM
sample and production QC
packaging specifications
Role KPIs:
contribute towards growing new product launch value against yearly sales
produce a consistently high standard of design work across all projects
manage nominated stages of design projects, including budgets
effective communication internally and externally – client facing
delivery of all phases of the design process on time and to budget
Skills, experience and capabilities
Key skills:
innovative and creative
self-motivated and proactive
independent self-starter and intelligent problem solver
intellectual curiosity to identify and solve issues
versatility to manage multiple projects and ability to prioritise working under pressure
good verbal and written communication
honesty, reliability, passion
good decision making abilities
flexible and adaptive
the ability to work within defined brand DNA parameters
understanding of aesthetics, craftmanship and quality
Experience:
product/industrial design portfolio
a minimum of five-years design' experience in similar industry
research and analysis skills
experience working with range of materials and manufacturing processes; particularly wood, fabricated/cast metals and other furniture type materials
understanding of quality standards
experience working within varying aesthetics
experience managing and developing supplier relationships including supplier audits
Software:
Solidworks
Keyshot
Microsoft Office (including Excel)
Adobe Suite
Direct Reports:
none – working within a team structure with support from product developers and junior designers
Salary: Undisclosed
Applications have closed.