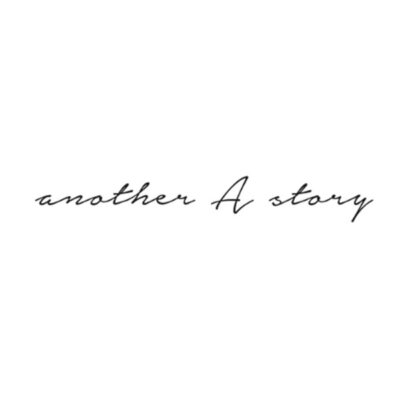 Another A Story is hiring a mid-level event/experiential designer to join its team in London.
Location: Notting Hill-based office
Description: the desinger is responsible for designing and concepting event experiences
Reporting to: William Ward (head of design)
The company
Another A Story specialises in design and production for events and experiences. The agency has built a reputation for organising exclusive experiences for leading luxury brands such as Dior, Laura Mercier and Ruinart. The team designs and organises different-sized events from influencer trips to global brand launches, pop-up stores, permanent stores, booth design and experiential installations.
Working all over the world with offices in LA and London, the current size of the team is about 22 people, organising about 50 events a year.
The vision
Is to grow the company in the US market, transfer a passion to each team member, create a healthy work atmosphere and organise beautiful realisations for our clients.
Roles and responsibilities
Projects:
responsible for managing the junior designers in the UK and US to ensure that creating high-quality presentations for internal and client use are completed to AAS standard, to brief and to delivery deadline
responsible for participating in and leading brainstorming sessions and concepting for events, experiences, and interiors, with the wider creative team
responsible for conceptualising full event experiences including the guest journey, bespoke moments and spatial sets for stores, dinners, art lounges, influencer trips and consumer activations. This includes creating floor plans, dressing and styling guidelines and directing 3D visualisation
responsible for creating and editing presentations and creative proposals alongside the junior designers as needed
working closely with the production team to ensure material samples, fabrication drawings and graphic design files are produced to AAS standard and in line with creative proposals and 3D renderings
day-to-day liaison with the 3D design team including communicating and checking rendering/design updates as needed
grow, develop and directly manage the junior designers to progress in their roles and contribution to the company
high-level client management to sell in creative concepts, decisions or problem-solving around design aspects of the event
responsible for participating in fabrication discussions as needed with the production team and suppliers
responsible for keeping up to date with industry, brand and competitor projects, including presenting inspiration or ideas to the wider creative team
responsible for day-to-day liaison with the production team regarding creative deliverables and design file delivery
responsible for updating monday.com with creative tasks and updates on an ongoing basis, ensuring the creative team is on track with deadlines
working onsite at global events, for set up, live and design to oversee creative execution. This may include longer hours onsite and the ability to problem solve, proactively seek solutions and a hands-on approach to ensure project success
speak to fabricators
Office:
responsible for representing the company onsite and in the office at all times, ensuring company culture is upheld
responsible for updating the creative inspiraton database and company Pinterest on an ongoing basis
Finance:
ensure all project receipts and invoices are uploaded into Dext in a timely manner and are captured in charge ledgers and in cost of sales to budgets
ensure all expenses paid on credit card are uploaded into Dext, recorded and any use of company credit is with best-acheieved prices, as well as in line with company spending protocols
responsible for ensuring the finance team is aware of any and all refunds expected
Person:
reliable
great multi-tasker working on 10 projects at the same time (at different stages)
technical knowledge for execution of projects
great energy
min of five years of experience
Salary: £35,000 - £40,000
Applications have closed.