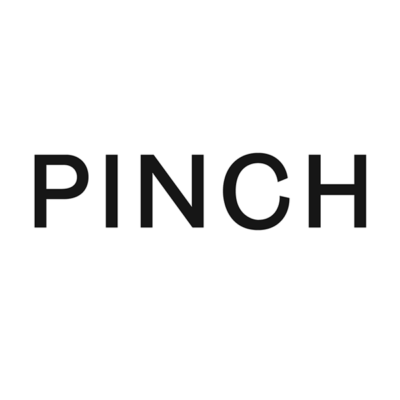 Pinch is seeking a production quality coordinator to join its team in London.
Pinch is one of the UK's most prestigious, creative and successful furniture brands, created by Russell Pinch and Oona Bannon.  Since 2004 we have been designing and distributing our award-winning contemporary furniture and lighting to a global audience.
We are looking for a quality literate, detail-orientated, energetic individual who will be instrumental in making sure we provide products that delight and exceed expectations.  We are a company of furniture lovers who love to make well and are looking to grow our close team to deliver that ambition.
Working with a growing roster of UK and European manufacturers, we produce large quantities of stock products and a significant amount of custom design and production. We also run a continuous cycle of new product development and are looking for an extremely capable, production-savvy and multitasking individual to join our production team.  Based at our design studio in Clapham North, this role will line report to our production manager and also work closely with Russell Pinch.  Working with the design and procurement teams, the production team ensures our furniture and lighting are manufactured to meet our very high-quality control standards, are well sourced, delivered on time, to budget and are efficiently procured in all aspects.  This is a very hands-on and practical role, requiring smart thinking, strong organisation, and confident furniture production knowledge, ideally with proven experience at the higher end of furniture making. The individual must have a constant ambition to seek improvements to our production process, with a keen eye for detail so we deliver an exceptional product.
Additionally, the production quality coordinator will assist in matters beyond quality check, relating to internal product finishing, the management of ancillary inbound/outbound goods from studio, contributing to off-site exhibition build and/or shoot set build, as well as helping with display rotation and installation at our Pimlico Road shops.
Alongside production knowledge, the winning candidate will have a strong understanding of commerciality and good people skills, with an ability to work collaboratively in a successful business that moves quickly, and has high expectations of our designs, our products, our service, and our own ability to enjoy the process as we go along.
Quality control (QC):
ensure production quality, material nuances and design integrity are all met
supplier liaison and quality control workshop visits
captures and updates to production records
managing supplier challenge and pushback where QC is compromised
supporting production manager in resolving customer issues
supporting production manager in resolving and logging supplier issues
constantly championing and working to build Pinch quality levels
NPD:
supporting design team in new product development and commercialisation
Production admin:
well-organised filing of all QC imagery and reports on the shared system and on QC app
ensure all relevant departments are up to date with QC status of products
maintenance of internal design development documentation
Internal production:
assisting in studio assembly/finishing of studio-prepared goods
receiving, quality checking and recording components in
issuing and recording components out to workshops
managing goods for fulfilment and dispatch from studio (packing and crating/photography)
some preparation of branded labels/preparation of branded POS
attending to any in-house furniture requiring upkeep or maintenance
Projects and premises:
production specification input for custom projects
working alongside design team to build exhibition stands as required
assisting with shoot set build and shoot set up
supporting shop team with product changeover/install
supporting shop team with creative display
packing and checking out/back in press loans and returned goods
sharing maintenance of studio presentation and cleanliness
maintaining CNAC warehouse organisation (NB main warehouse is managed externally)
monitoring stock returns to the hospital section and ensuring they are resolved promptly
occasional trips to warehouse to ensure Pinch packaging and storage standards are met
ad hoc client visits/aftersales care, may be required to repair furniture on site.
Key skills:
knowledge of high-end production quality standards and process
two-to-three years experience working in high-end furniture (and lighting ideally)
furniture design degree or equivalent experience in design-related education
super organised with an ability to multi-task and prioritise
excellent verbal and written communication skills, internally and externally
practical, motivated thinker with a flexible, can-do approach
great eye for detail
experienced and confident in a workshop environment. Past workshop experience a bonus
hands-on and self-assured with tools whilst complying to safety protocol
able to build strong relationships with workshops
physically energetic and willing to get hands dirty with non-glam tasks
clean and orderly working manner
Apple Mac and Microsoft office proficient, confident with Adobe Suite an advantage
fluent in English
full clean UK driver's license
Expected approach and attitude:
an appreciation of quality and professionalism and things done well
ability to prioritise and efficiently manage own time and workload
professional, enthusiastic attitude, both internally and externally
collaborative and supportive to wider team
comfortable taking ownership and initiative
engaged with responsibility of issuing high-value goods
engaged with responsibility of looking after our valued customers
motivated by working in a team of good people to a shared goal
Training:
brand training
product training
internal systems training
design software including QC programme
workshop training
This is a Monday to Friday 9 am to 6 pm position based in our Clapham Studio with some travel to workshops expected (mostly in UK with limited European trips). Hours will be expected to be kept flexible at key but rare moments in the calendar (eg shoots, occasionally some QC travelling) may sit outside core working hours.
Contract: permanent
Holiday: 28 days p.a. including bank holidays
Mid-level role with salary offered according to relevant experience
Start: ASAP
Please apply via the apply for job button below with your CV noting the role you are applying for, with a cover letter explaining why you think you and your experience would make a great addition to our team.
Salary: Undisclosed
Applications have closed.