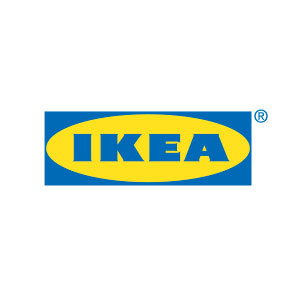 IKEA is looking for a product developer to join its team in Älmhult, Sweden. 
About the job:
Can you really reach out to the whole world, enabling a better everyday life for the many people through great product? With IKEA of Sweden you can. Here the IKEA range is developed and made available to stores and customers all over the world. We are here to offer a wide range of well-designed, functional home furnishing products at prices so low that as many people as possible will be able to afford them. That is our promise, and we do this every day with great passion.
We are looking to connect with people for future opportunities as product developer for the development of the IKEA range. Someone who has a great eye for trends, aesthetics and knows how to lead projects and teams with a good business sense and great insights in the needs and dreams of our customers today and tomorrow. 
The product developer is at the heart of the IKEA democratic design idea: developing a great home furnishing offer through form, function, sustainability, low price and quality with a holistic and customer centric view. 
About the assignment:
The product developer leads the product development process through a multifunctional team of experts in sales, sourcing, engineering, supply, innovation and design, according to the democratic design principles and the IKEA identity.
The product developer is responsible for: 
leading the product development process 

developing and managing a profitable and high performing range in the designated product area 

leading the design process in close cooperation with the designers, and securing IKEA identity in each product 

challenging the existing points of view and drive creativity and innovation 

responsible for involving and optimising cross-functional competencies and stakeholders in the development team 

communicating the strategic and the operational status of the development process with all stakeholders 

optimising the IKEA total value chain possibilities through developing on the home, factory and store floor 

securing that our product offer is based on knowledge and research about life at home 

translating relevant strategies and business needs into objectives 
We look for people who continuously push the boundaries in terms of innovation, value, sustainability and simplicity in our product development processes. Delivery on time and within budget is a big focus in this role.
A product developer is driven by the passion to develop the future products of IKEA and create a better everyday life for the many people. Someone with the ability to see things from a customer perspective and conceptualise things that do not exist. This means that the product developer interprets people's needs and dreams into IKEA products. 
About you:
To be successful in this role, you must have: 
extensive knowledge of, and experience in product and business development   

ability to lead creative processes and cooperate effectively with designers, specialists, consumers and suppliers 

ability to work with conceptual ideas, and also able to bring these into final solutions 

solid IKEA knowledge, or the willingness to acquire quickly, and comprehend the IKEA idea of creating a better everyday life for the many 

passion and deep knowledge about life at home and customer needs 

ability to explore different perspectives, be innovative and be comfortable in the unknown 

a constant urge to improve, develop, change and influence 

a truly curious and courageous mindset 

fluency in English, both spoken and written 

preferably a design education at BA or MA level 
Growing together:
IKEA of Sweden is a vibrant culture where ideas are heard, where there is opportunity to learn new skills and where the goal always is 'to create a better everyday life for the many people'. We give down-to-earth, straightforward people the possibility to grow, both as individuals and in their professional roles.
We offer this position in a fast paced, truly global environment with an endless supply of challenges and development opportunities.
If you have any questions regarding the position, please contact recruiter Rasika Carlsson +46(0)70 962 44 34 : Tue-Wed-Thu
Please note that we aim to start interviewing in November 2017 and will interview continuously, we appreciate your English application. 
To apply, please click on this link:
Learn more about us:
Explore IKEA of Sweden: https://www.youtube.com/watch?v=wNdKnKVwNII&t=175s
Take a look at what we do: http://ikea.today/
Make a Room for Life: https://www.youtube.com/watch?v=SSKtiEA8qMw&t=5s
Applications have closed.