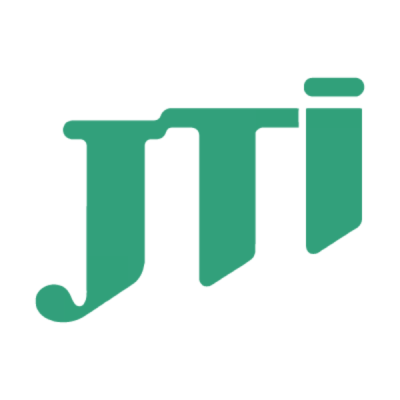 JTI is looking for a product design manager to join its team in Geneva, Switzerland. 
JTI is a leading international tobacco company with operations in more than 120 countries. We are the global owner of world-renowned brands such as Winston, the number two cigarette brand in the world, and Camel (outside the US). Our global brands also include Mevius, LD and Natural American Spirit, and we manufacture the internationally recognised Logic e-cigarette brand and Ploom Tech, a major brand in the heated tobacco category.
Headquartered in Geneva, Switzerland, we employ over 40,000 people across the globe. We were recently awarded Global Top Employer for the fourth consecutive year with regional Top Employer Certification in Europe #1, Asia #1, North America #1, Africa #2 and Middle East #3. This is recognition of our outstanding talent strategy, energising culture and commitment to learning and development. We are a member of the Japan Tobacco Group of Companies. For more information visit www.jti.com.
E-vapor product design manager
Position purpose:
The e-vapor product design manager is responsible to develop e-vapor products in line with the overall RRP strategy and specifically within the e-vapor product portfolio strategic framework.
The work scope includes the analysis of consumer insights and trends, developing the concepts of new product propositions to effectively address consumer needs together with external product design agencies as well as continuous upgrade cycles of existing products and in close collaboration with EP functions. Managing the product design development need to encompass the key pre-requisites of RR requirements, commercially viable product cost structure, regulatory compliance as well as fostering synergies across various development streams for higher efficiency and speed.
The incumbent will also provide support to the development and evolution of the e-vapor product portfolio strategy.
The ultimate objective is to deliver best-in-class product propositions including devices, consumables, packaging structures, and accessories.
Main areas of responsibility:
e-vapor product design manager will develop products concept and design (incl. device, consumables, accessories, structural packaging) in collaboration with external industrial design agencies in line with e-vapor portfolio framework while reflecting critical requirements on RR, commercial viability, regulatory compliance. Management of product development will be implemented within effective cross-functional stakeholders' cooperation with the support from the new product development PMO team
e-vapor product design manager will handle consumer insights/trends analysis to effectively reflect in product concept/design development working together with reduced-risk products strategy and insights and other relevant functions and third parties. It will be also required to manage the processes and methodologies for product concepts and prototypes testing to set the right direction for the core technical development streams in R&D
e-vapor product design manager will manage planning and implementation of continuous product/packaging rejuvenation/upgrade cycles to increase product relevance as per evolving consumer needs, as well as addressing the requirements for cost optimisation, quality improvement, manufacturing efficiency in collaboration with respective stakeholders (R&D, GSC, Commercial, etc.)
e-vapor product design manager will also contribute in supporting the continuous development of the e-vapor product portfolio strategy, based on all relevant stakeholder inputs as well as identifying business opportunities related to potential new market segments emergence
coordination role for competitive products monitoring and analysis as well as identifying relevant out-of-category innovation trends/learnings contributing to best-in-class products development, will be also in scope of e-vapor product design manager
Education:
university/college degree, ideally related to product design/engineering.
additional background in marketing/commercial is a plus
Work experience:
min. five to eight years' experience ideally within the consumer electronics sector, with a proven track of new product design and development based on a solid innovation approach
ability to align design solutions with strategic business/marketing objectives
ability to adapt to rapidly evolving business environment, working in multi-cultural teams while displaying effective creativity and communication skills
ability to strive for the best user experience, while articulating with technology reality and business model – champion design quality
Language and computer skills: English fluency, PC proficient user
Functional skills:
strategic design thinking to identify and apply meaningful innovation
translating consumer insights into meaningful design opportunities
understanding brand values and translating them into iconic design languages and products
constantly improving user experience and consumer delight
managing outsourced design agencies, which involves assessing the appropriate level of design effort necessary to achieve objectives; generating industrial design briefs communicating project vision and design intent to company and agencies; managing project schedules and budgets
sound experience in working with R&D teams to maintain design intent from concept to production, and managing the development trade off's to always achieve solutions that work at all levels
Applications have closed.