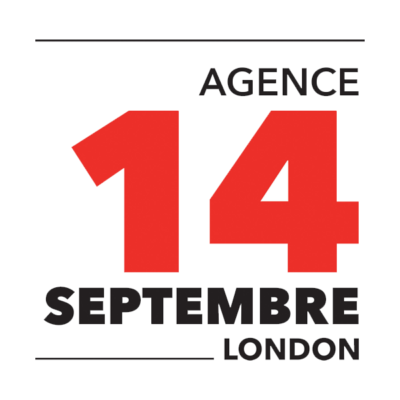 14 Septembre London is hiring a PR account manager to join its firm in London.
Job opportunity: PR account manager – design and hospitality
London
Full-time, permanent contract
Starting from April 2020
14 Septembre London, an international PR agency (London, Paris, Milan, Tokyo, Lyon, New York) which represents major players in the design, interior decoration, architecture, gastronomy and hospitality industries is looking for a bright and motivated new team member.
Located in Somerset House, the London office opened in 2017. The multilingual and cross-sectoral team provide targeted strategies both locally and globally.
Act local, think global: as part of the 14 Septembre international network, the London office provides media strategies and business development for brands looking to boost their visibility on both local and international markets.
It's an exciting time for our growing agency – we are looking to recruit an enthusiastic and motivated individual with experience in design and/or hospitality PR  to join our ranks.
The role
You will be working on the agency's international accounts, including:
Orient Express Hotel, EquipHotel, Fauchon, Krug, London Design Fair, Michelangelo Foundation, Tarkett, Dassault Systemes, Jouin Manku, Sammode Studio, Leblon Delienne.
You will be working alongside two other PR account managers and with assistance from an intern.
Tasks include
Media relations:
building and managing media relations with written and online press and radio and TV
following up phone calls, sending press images and information
updating the media and client database, sourcing new contacts
researching and updating online influencers
content creation
copywriting texts for communication tools; press releases, breaking news, invitations
layout using InDesign/Mailchimp
creating newsletters using agency database Augure
updating the agency website – creating content, managing images
Events:
supporting the team in organising  events – press conferences, product presentations, one-to-one meetings, press trips, to promote clients to the media
assisting at agency events with invitation lists, mailings, RSVPs
researching and benchmarking industry activities
Media monitoring:
creating press books and consolidating media clippings
analysing and writing reports
Required qualities:
undergraduate degree, 2.1
five years' experience in communications, PR or marketing
interest and experience in the design and/or hospitality industry
client-facing management skills
'little black book' of key media contacts
passion and awareness of different types of media including newspapers, magazines, broadcast and blogs
enthusiasm, motivation, quick to learn, good attention to detail, organised
excellent writing skills, impeccable English grammar
knowledge of InDesign and Mailchimp required
English native speaker, French-speaker a plus
Hours: from Monday to Friday (9.30 am-6.00 pm)
Salary: £40k
Sound like you? We would love to hear from you!
You must sign in to apply for this position. If you don't have a Dezeen Jobs jobseeker account, create one here.