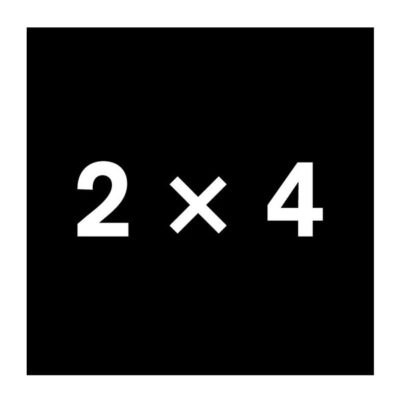 2×4 has an opportunity for a strategy director to join its firm in New York, USA.
2×4 is an agency whose work focuses on brand strategy for cultural and commercial clients who value the power of design. We identify and clarify core institutional values and translate them into innovative, experiential, participatory and dynamic ways to engage audiences worldwide. Our intellectual and creative conviction is that thoughtful design can make an essential contribution to every level of cultural discourse.
We work on a wide range of cultural and commercial projects, from Fortune 500 companies, museums, nonprofits, to large scale architecture projects, often in tandem. The studio is a highly collaborative, interdisciplinary environment that demands a high degree of adaptability and agility. 2×4 is seeking a strategy director to lead the team and practice with its founding partners and respective leads in branding, interactive, environmental, and architecture design.
What you'll do
As strategy director, you'll take ownership in defining the role of the discipline, leading the charge to become a more influential partner to our clients through the quality of our ideas and creative work.
Day-to-day, you'll:
apply your expertise in brand strategy to new contexts, methodologies, and frameworks
have a highly entrepreneurial mindset and comfort with ambiguity, with ability to drive change and impact in area with limited precedent
lead and define strategy approach and deliverables for projects
manage and mentor strategy team, project staffing, issues, and deliverables
write and structure arguments for variety of audiences (presentations, proposals, reports, copy)
collaborate closely with team leads and teams, shepherding project direction and deliverables
move fluidly between cultural and commercial work, providing knowledge sharing and thought leadership on cultural, industry trends, and best practices
We're looking for a strategy director with outstanding experience that includes:
a four-year college degree and eight-ten years of experience in account, brand, engagement, creative strategy, in an advertising or consulting context
expertise in qualitative and quantitative research methodologies
extreme rigor to nuances of verbal and visual communication for client and internal deliverables
demonstrated ability to lead and develop people, provide feedback and manage performance
strong executive presence and communication skills
deep understanding of visual culture, technology, cultural trends, architecture, and related fields
a reputation for being exceptionally insightful, enterprising, articulate and convincing
utmost level of professionalism, discretion, and appropriateness
Please submit applications using the 'apply' link below.
Applications have closed.