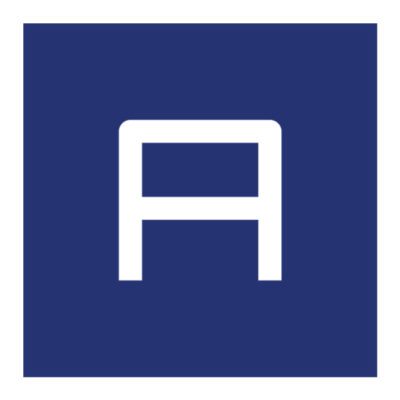 Aarhus School of Architecture is offering a MSO professorship in emerging sustainable architecture in Aarhus, Denmark.
Aarhus School of Architecture wants to strengthen sustainability in architecture. We are looking for applicants with strong skills in architecture and sustainability as well as relevant experience from research, teaching, practice and/or personal creative work. We expect you to be enthusiastic about the current challenges and opportunities that sustainability provides for architecture and to have a holistic understanding of how technological, resource-related, social and spatial parameters can strengthen architectural sustainability.
The MSO professorship is a fixed-term, five-year position on a full-time basis. The MSO professorship should unfold what is currently 'emerging' in relation to sustainability in a Nordic context. The MSO professor will be responsible for developing further the area in collaboration with the research and teaching staff. The aim of the position is to challenge current issues within the field of sustainability and disseminate knowledge about the subject area to professionals and to a wider public. The MSO professorship plays a leading role in developing educational curricula that ensures the conceptual, methodical and practical skills which Aarhus School of Architecture will need to continue training skilled architects with a holistic approach.
To achieve this goal, Aarhus School of Architecture seeks an MSO professor with clear visions for developing the subject area. We expect applicants to have significant and original scientific production at an international level, artistic research at the highest international level, or a career background in architecture – or a similar field – at a high international level. We are looking for someone with a great commitment to teaching and dissemination, who wants to contribute to the future development of Aarhus School of Architecture. We place a particular emphasis on the applicant's desire and ability to contribute to cross-disciplinary collaboration with colleagues and external parties within both teaching and research.
Aarhus School of Architecture invites creative and innovative research projects within the area and calls for the cultivation of teaching and research formats with the potential to make sustainability a central and natural part of the architectural education.
We would like the position filled no later than 1 August 2020. Remuneration will be in accordance with the collective agreement with the Danish Confederation of Professional Associations (AC-fællesoverenskomsten).
The affiliation of the MSO professorship
The MSO professorship will be affiliated with Research Lab 3, Emerging Sustainable Architecture, and the related teaching programme of the same name.
The research lab has a strong focus on current local and global societal challenges as well as on a holistic approach to sustainable architecture. We focus on the relationship between current challenges to society and the environment in relation to the shaping of sustainable architecture and the competencies, mindsets, and methods that could address these challenges. To provide an example, a team of researchers are working on various Nordic case studies. They are examining whether exemplary sustainable approaches from the Nordic countries can be transformed into workable architectural role models for a contemporary architectural practice, or how the development of non-traditional design processes and methods can improve a forward-looking sustainable approach to architecture. Another current example is a project that examines the role of architecture in the context of an ever-expanding security infrastructure and how this affects the sustainable development of society.
The teaching activities of the position will be affiliated with the teaching programme Emerging Sustainable Architecture, as well as with teaching activities across the school at all levels, from the bachelors and masters degree programmes to supplementary education and researcher training programmes.
Aarhus School of Architecture invites all with the relevant qualifications to apply.
Requirements for applicants and applications
Aarhus School of Architecture is looking for an MSO professor who has carried out internationally recognised research, development work, or who has practised within the advertised area. Applicants must have relevant teaching experience, good cooperative and pedagogical skills, a strong international network and, if possible, experience with the focus area from building practice. The application must account for the applicant's interests within research and/or artistic research and the applicant's visions for developing the subject area, as well as the applicant's thoughts on the organisation of teaching and on cooperating with architectural practice.
To apply for this position, fill in the application form in the link below. You will be required to upload an application in which you give an account of your research and teaching interests relating to the subject area of the position. The total length of the application must not exceed six pages (A4).
Name, address, email address and the title of the position you apply for must be stated on the first page of the application.
You are also required to upload the following:
a copy of your certificate for the exams you have passed on the master level, and, if relevant, on the PhD level
a CV
a portfolio containing selected examples of your professional, artistic, academic and/or teaching-based practice (no more than 20MB)
a list of publications
Deadline
Applications must be sent digitally (as PDFs) and must have been received by the school no later than 12.00 noon (CET) on 13 January 2020.
More information
Questions about the positions can be directed to associate professor Thomas R. Hilbert at +45 8936 0308/th@aarch.dk or head of research Thomas Bo Jensen at +45 8936 0300/ tbj@aarch.dk).
Applications have closed.