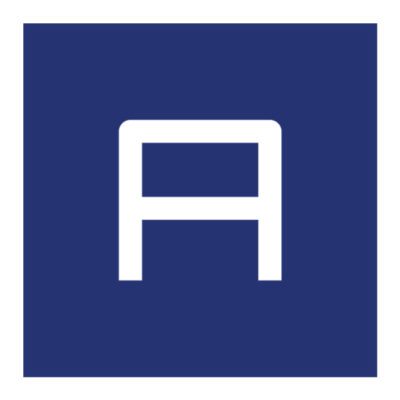 Aarhus School of Architecture is seeking an assistant professor in studies of materials through digital fabrication to join its team in Aarhus, Denmark.
We are looking for applicants with strong architectural skills in digital fabrication, materials and/or robotic fabrication and relevant research experience which corresponds to the requirements for an assistant professorship. We expect you to have hands-on experience from computational design and digital fabrication and knowledge of traditional and new materials, building and production processes as well as general knowledge of building technologies and tectonics. It will be an advantage if you are interested in and have knowledge of the interaction between materials, technologies, and construction, and an engagement in cultural and historical perspectives that corresponds to your technological focus.
The assistant professorship is focused on exploring the processing of building materials and building components by means of digital production methods and techniques, with the aim of developing the area for the benefit of architectural practice, research, and teaching. This might, for instance, be studies of digitalised workflows from design to production, or how the processing of materials through digital fabrication technologies can promote tectonic, tactile and sensual qualities in ordinary buildings.
An assistant professorship is a three-year position with research and teaching as principal responsibilities. The position may also, to a limited extent, involve administrative work or cross-institutional and external cooperation. Aarhus School of Architecture will ensure that the assistant professor receives supervision and opportunities for educational skills development.
We would like the position filled from 15 August 2019. Remuneration will be in accordance with the collective agreement with the Danish Confederation of Professional Associations (AC-fællesoverenskomsten).
The affiliation of the assistant professorship
The assistant professorship will be affiliated with Research Lab 2, Technology, Building Cultures and Habitation (PDF), and the related teaching programme of the same name. The research lab has a major focus on bridging the gap between theory and practice. One example of these efforts is the project Material Imagination, which bridges the gap between material exploration using digital technologies and a phenomenological system of concepts. Other projects combine architectural historical studies with new perspectives on housing construction, tectonics and materials – while, again, other projects have a more direct focus on the digitalisation of construction.
The teaching activities of the positions will be affiliated with the teaching programme Technology, Building Cultures and Habitation, which comprises teaching at bachelor and master level. The academic range of the research lab is reflected in the teaching programme, which, based on habitation, works with different emphases on the mentioned subject areas.
We invite you to be part of a dynamic research and teaching environment, ranging from practising in our workshop facilities and desk crits to academic research. You should share our interest and engagement in history and theory, and a motivation for exploring architecture by means of digital tools, among other things, through investigations into robotic fabrication and assembly. Investigations which span from the subtractive to the formative and additive across a range of materials including concrete, clay, wood, stone, and steel.
Aarhus School of Architecture invites all who have the relevant qualifications to apply but will give preference to applications that are based on studies closely related to research by design – a prioritised focus area of the school.
Requirements for applicants and applications
Employment as assistant professor requires scientific qualifications at PhD level within the subject area of the position.
To apply for this position, fill in the application form at www.aarch.dk/jobs. You will be required to upload an application in which you give an account of your research and teaching interests relating to the subject area of the position. The total length of the application must not exceed six pages (A4).
Name, address, email address and the title of the position you apply for must be stated on the first page of the application.
You are also required to upload the following:
a copy of your certificate for the exams you have passed on the master's level and on the PhD level
your CV
a portfolio containing selected examples of your professional, artistic, academic and/or teaching-based practice (no more than 20 MB)
a list of publications
Deadline
Applications must be sent digitally (as PDFs) and must have been received by the school no later than 12.00 noon (CET) on 4 March 2019.
More information
Questions about the positions can be directed to Professor Thomas Bo Jensen at +45 8936 0300 or tbj@aarch.dk.