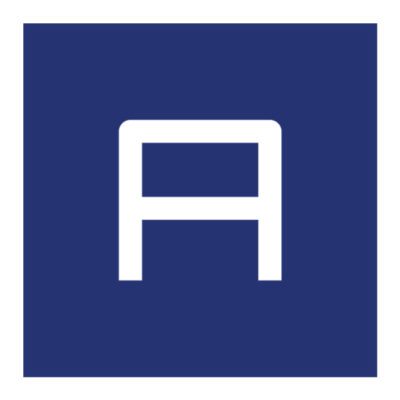 Aarhus School of Architecture is searching for an associate/assistant professorship in emerging sustainable architecture to join its team in Aarhus, Denmark.
We are looking for applicants with strong skills in architecture and sustainability as well as relevant experience from research and development work. We emphasise knowledge about and experience with sustainable architecture as a building practice. We expect you to be enthusiastic about the current challenges and opportunities that sustainability provides for architecture, and we expect you to have a holistic understanding of how technological, resource-related, social and spatial parameters can strengthen architectural sustainability. We expect you to help develop the area for the benefit of architectural practice, research and teaching.
An associate professorship is a permanent position with teaching and research and/or artistic research as principal responsibilities. Furthermore, publication and scientific dissemination are requirements. The position may also involve project management and administrative work by agreement.
An assistant professorship is a three-year position with research and teaching as principal responsibilities. The position may also, to a limited extent, involve administrative work or cross-institutional and external cooperation. Aarhus School of Architecture will ensure that the assistant professor receives supervision and opportunities for educational skills development.
We would like the position filled from 1 September 2019. Remuneration will be in accordance with the collective agreement with the Danish Confederation of Professional Associations (AC-fællesoverenskomsten).
The affiliation of the associate/assistant professorship
The associate/assistant professorship will be affiliated with Research Lab 3, Emerging Sustainable Architecture, and the related teaching programme of the same name. The research lab has a strong focus on reducing the growing distance between global and local societal challenges related to space and architecture. Cultural, social and technologically sustainable approaches, models and methods are investigated and define the research field.
Research Lab 3 focuses on the relationship between growing and current societal and environmental challenges relating to the design of space and the competencies, thinking and methods required to address these challenges.
The teaching activities of the position will be affiliated with the teaching programme Emerging Sustainable Architecture, which comprises teaching at bachelor and master level. The academic range of the research lab is reflected in the teaching programme which, based in sustainability, works with architectural approaches to societal, climatic and environmental challenges.
We are looking for applicants with strong professional integrity who can help set the agenda for the architectural design of our society. You must want to be part of a dynamic research and teaching environment, ranging from practice in our production facilities to desk crits to academic research and dissemination, etc. We place a particular emphasis on the applicant's desire and ability to contribute to teamwork involving cross-disciplinary collaboration with colleagues and external parties within both teaching and research.
Aarhus School of Architecture invites all who have the relevant qualifications to apply but will give preference to applications that are based on research by design – a prioritised focus area of the school.
Requirements for applicants and applications
The position as associate professor requires teaching and research qualifications in the subject area of the advertisement on the level of a satisfactorily completed period of employment as assistant professor. Such qualifications may have been obtained through documented research at international level or through other further development or innovation of the subject area. Such as, for instance, original artistic research at a high international level, or based on a considerable career in architecture at a high level.
Employment as assistant professor requires scientific qualifications at PhD level within the subject area of the position.
Please apply by filling in the application form here
When filling in the form, you are required to upload an application in which you give an account of your research and teaching interests relating to the subject area of the position. The total length of the application must not exceed six pages (A4).
Name, address, email address and the title of the position you apply for must be stated on the first page of the application.
You are also required to upload the following:
a copy of your certificate for the exams you have passed on the master level and, if relevant, on the PhD level
a CV
a portfolio containing selected examples of your professional, artistic, academic and/or teaching-based practice (no more than 20 MB)
a list of publications
Deadline
Applications must be sent digitally (as PDFs) and must have been received by the school no later than 12.00 noon (CET) on 1 April 2019.
More information
Questions about the position can be directed to Associate Professor Thomas R. Hilberth at +45 8936 0308 or by emailing th@aarch.dk.
Applications have closed.