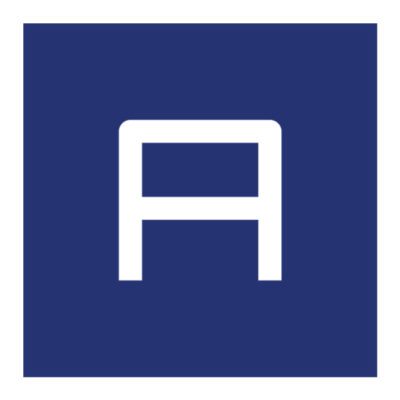 Aarhus School of Architecture has a number of openings for teaching assistant/associate professor positions at its school in Aarhus, Denmark.
The positions are full-time positions with a focus on teaching in the school's bachelors and masters degree programmes.
Aarhus School of Architecture provides education at the highest level and is among Europe's most renowned schools – this is a position we want to strengthen. For this reason, we are seeking educators who speak either a Scandinavian language or English and who can help us develop the school's dynamic profile rooted in a Scandinavian architectural tradition, where social responsibility, spatial understanding and craftsmanship are emphasised.
Applicants for the positions are expected to participate in developing the architectural education and ensuring the conceptual, architectural and methodological skills necessary for Aarhus School of Architecture to educate strong graduates in the future.
To fulfil this ambition, Aarhus School of Architecture seeks applicants with an international perspective and clearly formulated ideas on developing teaching within the school's overall vision 'engaging through architecture'. Applicants must also have specifically formulated thoughts on one or more of the school's focus areas; habitation, sustainability, and transformation.
About the positions
The teaching assistant professorships/teaching associate professorships are permanent full-time teaching positions with the school's campus as the place of work and consists of:
teaching in the school's bachelors or masters programme in collaboration with the head of education, programme coordinators and faculty members
development of teaching including courses, workshops and networking activities with relevant institutions
participation in general institutional tasks such as assesments, examinations, entrance exams for new students and development of strategic projects on behalf of the school
Requirements for applicants and applications
Aarhus School of Architecture seeks applicants with a high professional level and good pedagogical skills who are able to – and interested being part of a collaborative environment. For both types of positions we expect applicants to possess a good network in relation to the position as well as relevant teaching experience.
We also expect applicants to possess the language skills necessary to deliver teaching in either a Scandinavian language and/or English. Applicants must also be able to express themselves clearly in both speech and writing in one of the two languages. Non-Danish speakers are expected to acquire usable Danish language skills within the first three years of the position.
The application must give an account of the applicant's vision for developing teaching based on the school's vision and one or more of the above-mentioned focus areas.
Applicants need to provide documentation of the following:
graduation from a recognised architectural programme
academic experience or practice experience from the architectural profession in the form of works based on investigative development processes
teaching experience within the subject area
good communicative and cooperative skills
The positions are open from 1 August 2020. Remuneration will be in accordance with the collective agreement with the Danish Confederation of Professional Associations (AC-fællesoverenskomsten).
Please apply by filling in the application form in the link below. You will be required to upload an application in which you give an account of your teaching interests and experience in relation to the advertised position. The total length of the application must not exceed four pages (A4).
Name, address, email address, and the title of the position you apply for must be stated on the first page of the application.
You are also required to upload the following:
a copy of your certificate for exams you have passed on the masters level
a CV
a portfolio containing selected examples of your professional, artistic, academic and/or teaching-based practice (no more than 20MB)
Deadline
Applications must be sent digitally (as PDFs) and must have been received by the school no later than 12.00 noon on 17 February 2020.
More information
Please direct any questions about the positions to head of education Rasmus Grønbæk Hansen (phone: +45 8936 0237 or email: rh@aarch.dk).
Applications have closed.