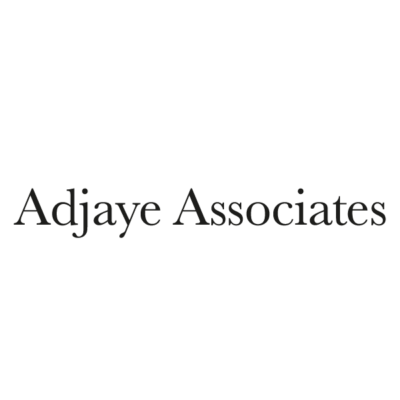 Adjaye Associates has an opportunity for a marketing and bid coordinator to join its firm in London.
Adjaye Associates: company background
Adjaye Associates was established in June 2000 by founder and principal architect, Sir David Adjaye OBE. Internationally acclaimed, the studio has offices in London, New York and Accra.
Our multicultural and multinational team draws inspiration from a broad cultural discourse, resulting in a compelling body of work in Europe, USA, Africa and the Middle East. We are an award winning architecture and design firm with work ranging from furniture, exhibitions and private houses to civic buildings and urban masterplans.
Overview
We are seeking an enthusiastic an organised marketing and bids coordinator, ideally with knowledge and experience of working in the communications capacity of an architectural practise.
As marketing and bids coordinator you will be responsible for compiling and updating relevant marketing material, creating additional marketing material with our graphics team, coordinating and contributing to bid submissions with various architectural teams and working closely with the head of communications on a varied selection of projects for practice profile, internal communications and press relations. A creative and analytical approach are integral parts to the role, with a competent ability to contribute to content creation and story-telling themes to promote the work of the practice.
This will be a fast-paced role, where the successful candidate will hit the ground running. Organisation and time-management skills are crucial, alongside excellent team working skills. The successful marketing and bids coordinator will report to the head of communications and work closely with the graphics team and research team. They will also work closely with directors, architects and other support staff.
Key responsibilities:
manage updates for practice wide marketing material
assist head of communications on project specific press related materials and relations
generate PPQs, ITTs and contribute towards competition entries
manage bid documentation templates including project sheets and staff CVs
generate other material to support new business including reports and presentations
monitor submitted bids and ensure feedback is gained and recorded
arrange a debrief and review after all bids to analyse where improvements for the future can be made
analyse feedback and success rate of bid submissions
Qualities and skills required:
excellent time management and ability to work under pressure to meet deadlines
the ability to manage and coordinate multiple projects at any one time
able to employ logic and common sense when problem solving
ability to work autonomously as well as part of a team
enthusiastic and positive
excellent interpersonal skills with proactive attitude
proficient/competent in Adobe Creative Suite – InDesign especially
proficient in Microsoft Office
Please advise of your salary expectations and availability within your application.
No agencies, thank you.
Applications have closed.