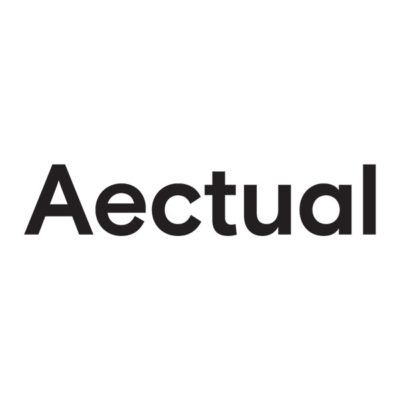 Aectual is looking for a project manager with expertise in architecture and building industry to join its firm in Amsterdam, Netherlands.
Aectual is the global go-to-platform for customisable and sustainable architecture.
We're looking for an enthusiastic and dedicated project manager.
We're looking for an energetic and enthusiastic project manager for our fast-growing company that is based in Amsterdam. Aectual is a design-driven tech company. We offer tailor-made design, interior and architectural products produced with our unique XL 3D printing software. We are a young, rapid-growing organisation with a young team that enables designers and companies worldwide to install tailor-made products at any size and scale. Together with our international eco-system of partners we are setting a new standing in large-scale circular 3D printing, towards a personal, more beautiful and more sustainable future. For more information visit our website.
Aectual has the ambition to grow both in the Netherlands as well as internationally. Are you the project manager who can easily complete projects in a good manner and who gets energy from working in a small, growing and close-knit team?
Position
As project manager you are the main cornerstone of the entire operation. Given the innovative character of many of our projects, a flexible mindset and good communication skills are essential. In our growing organisation projects will become larger and more and more complex and the role of project manager will grow parallel to this trend. As project manager you work directly under the operational director.
Requirements:
minimum HBO level education/work experience
three-plus years' experience with project management
you are a natural leader and dare to make decisions
you have the courage to acquire all that it takes from the entire company organisation to complete a project in a good way, without being hindered by internal conflicting interests
good knowhow of the Dutch and English language, both spoken and written
you are service-minded, take initiative, are practical, flexible and get the job done
strong communication skills
experience with architecture, design and construction
reside in/near Amsterdam
Tasks:
internal coordination of projects
discuss planning with clients
realise projects within budget
buying-in external services
monitoring and managing planning with colleagues
based on the planning assist and instruct colleagues
anticipate conflicts in planning and finding solutions
communicating internal decisions to the client
cand discuss extra hours (outside the contract) with client
project handover and evaluations with client
evaluate projects with team internally and share lessons learned
What we offer
40-hour contract
market conform salary based on your experience and a bonus scheme
you can start direct, as soon as possible
loads of responsibility and opportunity to develop yourself and your skills
international growing team and location in the vibrant north part of Amsterdam
opportunity to combine design, tech and sustainable approach and have impact worldwide
free healthy lunches and team bonding over Friday events
The story of Aectual
Aectual creates faster and sustainable ways to design and produce tailor-made architecture. Our mission is to bring customisable and sustainable architecture to everyone in the world. With our state-of-the-art technology we offer a growing playlist for architecture on our platform connected to a growing network of XL digital production capacity for a fast and on-demand customer journey. Simply pick or upload your product design; make it fit for your space, customise to your taste or brand identity, receive quotes and delivery dates and press print. Founded in 2017, Aectual has successfully introduced multiple architectural products to the global AEC market, realising tailor-made products for triple-A clients like Nike, BMW, Schiphol Airport around the globe. Currently expanding our platform activities to USA, UAE and Asia.
We are an equal opportunity employer and value diversity at our company. We do not discriminate on the basis of race, religion, colour, national origin, gender, sexual orientation, age, marital status or disability status.
Contact
Please submit a motivational letter and resume using the 'apply' link below. For questions or information you can contact Michiel Galema via email, or phone; +31 (0)20 229 1786.
Please answer in your short motivational letter:
why are you looking for a new challenge
what makes you the best project manager
why do people enjoy collaborating with you
what appeals you about working at Aectual and what can you contribute to our company
Applications have closed.