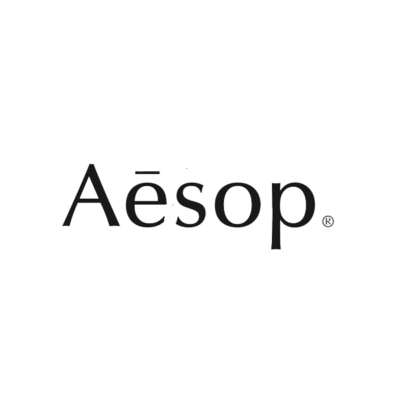 Aesop is hiring a store design project manager to join its team in Seoul, Korea.
Position purpose
The position will support the senior store design project manager with store development across Korea through the project management of new doors in the Korea region. The position will act as a solid and rigorous support to actively implement process, follow up budget, liaise with external parties and ensure projects are properly documented. In the pursuit of these objectives, the retail store design project manager will show exceptional autonomy and undertake initiatives to ensure the related missions are executed with efficiency and quality.
Main responsibilities
Project management:
project manage creative solutions for street and shopping mall retail stores and also department stores in the Korea region
project manage creative solutions for specialized projects including office spaces, temporary stores and projects in collaboration with other departments
demonstrate exceptional multi-tasking skills, in order to bring multiple creative solutions to fruition and within expected time frames
manage the expectations of key stakeholders for each project – including design and commercial expectations
lead project management of stores and special projects that are assigned to an external or internal architect
survey prospective locations, providing architectural and construction feedback to Aesop HO and Region Asia and also external architects when needed
provide Aesop feedback to external architects through written and visual communication
monitor budgets and construction schedules reporting back to store design project manager Korea
drafting, review and approving of design and construction contracts
organize permitting, engineering and all other external services required for building and occupancy permits
conduct internal post-mortem on projects outlining successes and areas of development with regards to all aspects of the project – sharing this with the wider team
liaise with all external consultants and contractors involved on a project – e.g. lighting consultants, engineers, building surveyors, etc.
procure Aesop supplied fixtures and fittings relative to each project
Design:
preparation of architectural briefs, specific to projects
take a collaborative approach to design, through engaging in conversations around stakeholder comment
embed self within the global design world, by remaining informed on captivating contemporary and historical design precedents and imparting this knowledge to the wider team
Construction management:
attend site handover meetings, to ensure that conditions are as per signed Aesop lease agreement
tender out assigned projects to builders and negotiate through the pricing process
review shop drawings and ensure these are as per documentation approved by Aesop
responding to RFIs from contractors
conduct factory and local site visits to monitor ongoing quality and report progress back to manager
accept completed store from external construction team and complete detailed build defects list
lead rectification process of all build defects, ensuring these are completed in a timely manner
Reporting and communication:
monitor total CAPEX spend for projects with weekly reporting back to store design project manager, Korea
monitor timings of projects, ensuring these are running to schedule – reporting back to store design project manager, Korea
communicating and project progress and outcomes to wider Aesop Korea business
manage internal stakeholder expectations with regards to assigned projects
maintain interest and knowledge in the skin care, product and retail industries
Capacity scope:
lead project coordination and execution with internal architects
lead project coordination with external architect
maintenance and small works
Amount of projects:
four or more major locations/projects per calendar year
one or more per calendar year
to be assigned on an as needs basis in addition to above
Qualification:
four to eight years' of experience in relevance (please submit portfolio)
good understanding of the whole process from design to construction/open
experience handling budget/leading managing schedule
major in interior design or architecture preferred
good command in Korean and English
proficient skills in Adobe, CAD, SketchUp
preferential for the disabled and national veterans
Work permit in South Korea required.
Applications have closed.