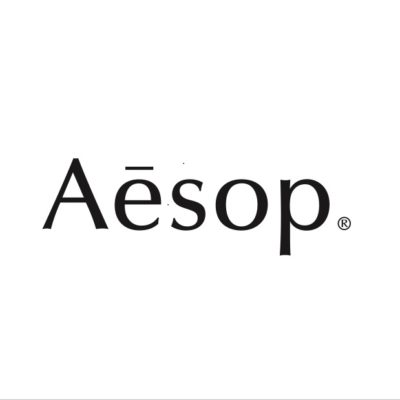 Aesop Singapore is hiring a visual merchandiser to join its team in Singapore.
The visual merchandiser is responsible for managing and implementing our VM standards in all Aesop environments across Southeast Asia from public spaces such as stores and counters to private spaces such as office, as well any occasion where Aesop Logo appears at Aesop standard. The visual merchandiser will need to understand and translate guidelines from HO and work out and guide solutions for successful implementations. The visual merchandiser will work closely with the regional visual merchandising managers, providing support and local understanding of the markets while understanding overall Aesop culture, values, brand and creative standards plus new opportunities for three-dimensional executions as brand expression.
Key accountabilities
Visual merchandising:
creatively develop VM concepts in line with Global VM guidelines and implement VM displays in Aesop stores and counters as well as Aesop SEA Office
coordinate the procurement, creation, installation and delivery of props for visual merchandising of all relevant stores and counters
responsible for the presentation of all signature stores, counters and touch points across Aesop Southeast Asia
provide rational visual merchandising solutions for all Signature stores, counters and touchpoints based on a clear understanding of campaign concept
actively implement and participate in the development of visual merchandising solutions to support the Aesop retail environment
implementation of displays at Aesop signature stores, counters and touchpoints across Aesop Southeast Asia
work collaboratively with marketing and retail managers to ensure the presentation of all signature stores, counters and touchpoints are aligned with company standards and guidelines
regular interfacing/ accountability with regional VM manager
coordination and supervision of any application on all surfaces represented by Aesop
efficient undertaking of monthly visual merchandising related administration procedures such as budgeting, prop sourcing and reporting
coordinate and manage safe storage and reconciliation of VM props for future application aligned with company's sustainable approach
efficient and rational communication of VM movements, prop rotation and dates to all necessary parties
provide visual merchandising support for wholesale partners (e.g. stockist) and media/ customer events
Customer service:
to consult, serve and prescribe Aesop products to new and existing Aesop clients where required
Qualifications and experience:
Bachelor's degree in visual merchandising, architecture, fine arts, interior design or equivalent
three to four years of experience in visual merchandising, theatre design or creative industry
able to work autonomously
good understanding of three-dimensional space
effective communication and influencing skills
strong organizational skills
demonstrated experience delivering outcomes for client and making sound decisions
an understanding of the Aesop ethos
Applications have closed.