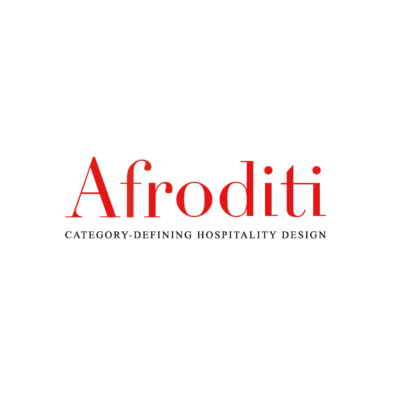 Afroditi is hiring a junior interior designer for F&B and hospitality to join its hybrid studio in London.
Want in?
Watch Afroditi herself explaining what's on offer and what the studio is about!
Dare to design the world's best restaurants for global icons in breathtaking locations? Or bars for rock stars and cinemas for geeks?
If that's a yes, then join us!
Passionate, curious, charismatic and independent?
If you are all of the above and want more experience in F&B Interior design, then keep reading.
We are looking for:
junior interior designer
ready to discover new ways of working
can-do attitude in a close-knit small team
attracted to strategic, branded and concept-driven projects, not just technical ones
Vectorworks/AutoCAD and Adobe knowledge
What's in it for you? 
Freedom: we break away from tradition and put standards aside.
Nine to five was never created for creatives. Neither does one size fit all. So why do we still expect one contract to fit everyone? We invite you to shape your bespoke contract to suit you and your talent. Show us what you are brilliant at, and we will make the rest happen.
Community: work, swim, eat, drink, repeat. For a whole month. Together. On a sun-baked Greek island.
Our team is moving to a Greek beach for the month of July. We are the world's only design agency to offer a month of experiential work every summer. It is quite simple; a balanced, relaxed, stimulated mind is a more daring one.
Celebration: the business of having fun.
How could we create places where people have fun if we don't understand fun ourselves? Work should never be routine. So we pull up a chair and gather around the table; we break bread, share stories, cook, and travel. It's our job.
A future: talent, we recognise it, we grow it.
Passion and purpose are the driving forces of real growth, not ticking boxes and climbing career ladders. We don't care much for how old you are or how managerial you have become, nor do we expect you to know where your future lies. We see it as our common responsibility to provide an environment of meaningful potential and shared future goals.
About Afroditi
Afroditi was founded in 2002 in an old garage in south London. Founded and led by designer Afroditi Krassa the studio brought a radically new approach to hospitality design that led to the creation of some of London's most iconic projects. From itsu and Dishoom to Lucky Cat, the holistic and conceptually driven approach resulted in brands that defined their category.
Two decades, 150 projects and 40 design awards later, the studio has spread across three continents working with governments, master planners, developers, hotel groups, renowned chefs and mixologists to reimagine how we consume hospitality experiences.
Please send us:
your CV
samples of work
a very short letter telling us one thing you are brilliant at
Please note: 
Due to the volume of applications, we can only reply to successful candidates; rest assured, we review all portfolios received and will contact all applicants that fit our needs.
Please submit applications via the apply for job button below.
Salary: Undisclosed
Applications have closed.